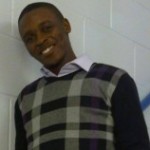 active 1 hour, 50 minutes ago

10511points
Rank - HeadWordsmith
HAHAHAHAHAHAHAHAHAHAHAHAHAHAHAHA!!!!!!!!!!!!!!!!!!!!!!!!!!!!!!!

This is some real ish…As for the grenade, well….that one is open for debate oh!!!! Hehehehe…

Yes oh!!! As for me, I think my wife is gonna have a heart attack from the things I'll be whispering…

@Xikay, hehehehe….Look at Pencil calling Sharpener instrument of learning…Hehehehe…

HAHAHAHAHAHAHAHAHAHAHA!!!!!

Emeka is in hibernation right now *Dr Jekyll and Mr Hyde*.

Junk…well, good luck fighting that menace…

The first part felt a bit supernatural, but this second part kinda veered off that direction. Still, not bad. However, I ditto Lawal regarding the presentation and capitalization.
Work on this…

HAHAHAHAHAHAHAHAHAHAHAHAHA!!!! The last part cracked me up. So so true!!!!!!!

Hehehehehehehe…..I dey laugh….I ditto Lawal too; something feels a bit….off about the story. That 'offness' makes the story feel incomplete…

Hahahaha!!!! I just saw this. So @enoquin, who called me into the house? Hehehehe (Strolling in, my black, motorcycle boots slamming the polished wooden floor, causing all heads to turn as my chains dangle and jingle from my hip. I keep my hat low over my eyes but….I am taking no prisoners today…)

Hehehehe….Ur confession makes me laugh. Well, first of all, let me say, this doesn't qualify as a Horror story, neither does it qualify as a Thriller. And the beginning of the story i.e. Ur description of Benin, had no part in the story; it was irrelevant. Reading that part, and given the fact that U [...]

As if they haven't been trying for the babies before the wedding…*wink* I surprised myself by reading this (I don't know why I run away from plays, which I used to devour as a kid, but there U have it. I just read a select few…), and I surprised myself even more by enjoying it. [...]

HAHAHAHAHAHAHAHAHAHAHAHAHAHAHAHAHAHAHA!!!!!! That's to tell U that it's nothing but the stuff of dreams….Hehehehehe…

Started okay, but sort of dwindled towards the end. And Ur story drifted in and out of tenses, especially towards the end. Were U getting tired as U wrote this? Cos it sort of felt that way. If U feel tired writing something, Ur readers will definitely feel tired reading it. Work on this…Make it [...]

Felt a bit….compressed (I think), but still, not bad…Could've been better though…

I think it was doing ok…..until it devolved into Romantic worries. Then, for me, it became just another poem about a heart yearning for Romance….The writing was ok, but the transition into Romance sort of robbed it of its shine for me….but that's just me…

But U write well though….