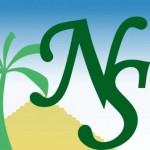 active 3 hours, 57 minutes ago

3114points
Rank - Scribe
"Just got a huge boost for the vote chronicles. Thanks for all the interest!" ·
View
The Golden Baobab Prize is "An African literary award established to inspire the creation of the best kinds of African stories that children and young adults all over the world will love." They are currently inviting entries of unpublished short stories written by African citizens irrespective of age, race or geographical location, and will award [...]

Arojah Concepts, an Abuja based edutainment outfit in collaboration with SOMETIN FO EVRIBODI has concluded plans to publish an Antoloji of Naija Puems (Poems in Nigerian Pidgin) and thereby wishes to invite interested Nigerians to send in their entries. The anthology which will be released in the third quarter of the year is part of [...]

On the top right side of the site, you'll see visit. Click on random member and leave a message on their wall.

@Renee, You can always email admin to help you with difficulties on the site. Cheers.

Still keeping within our dates, if a few days late (bear with our  Jegas Judges), we now announce the top 10 stories for The Vote Chronicles contest. These submissions came tops according to a total of scores by our three judges. All scored at least 20 out of 30. Each judge awarded a score over 10 and we combined [...]

Opon Ifa Review ISSN 2040-8838 Call for Papers for Volume 3, Number 2 Contemporary Trends in Drama and Performance Opon Ifa Review is a quarterly publication of CentreSTAGE-Africa. CentreSTAGE-Africa is an acronym for 'Centre for the Study of Theatre and Alternate Genres of Expression in Africa'. Its aim is primarily to serve as a studio [...]

Welcome to NS, hope you enjoy it here.