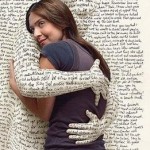 Public Group
active 14 hours, 54 minutes ago
As writers, reading is one of our best tools. We need to read voraciously. Thankfully we are in a group, where there is plenty of writing to be devoured FREELY, let's make good use of this FREE DATA BANK by reading and commenting on stories we read- this is one good opportunity to boost our craft.
Every week we will read stories on the site and nominate our best stories, @ the end of each month a list of our best stories will be put up.Prizes will be offered to our stories of the month.
A book will be suggested for reading every month, members are encouraged to put up pictures of them reading the book of the month- if we as writers don't buy books, who will buy ours?
Please active participation is required in this group.