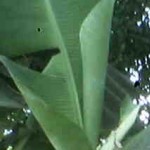 active 1 day, 17 hours ago

813points
Rank - Beginner
"I want to tell a story that would be felt every now and then, cutting across every border into cities of the world." ·
View
there is nothing all these men who we call our leaders won't to deceive us.you can imagine former head of state and presidential of the CPC, Gen Buahri shedding tears which prompted my granny to ask, "dis na crocodile tears abi na goaty tears?"

Gej is having an upper hand in the southeast and southsouth

assuming you formed a reading club in your area and nobody is willing to be part of it,what will you do to get them coming.

this what am saying, nigeria have got a new face.if it were to be in the time past,the officer would have taken the money,then procede to do whatever the ANPP candidate wants.

i don dey happy like a drunk wey sama ten bottles of kai kai.good poem@4ra6

kudos to titles that made it to the second round

i don't really think nigerian movies got anything called script.somebody would just wake up one morning,then arrange for characters,call up a director.location would behind his back yard.what's next?marketers at iweka or idumota scramble to sell the shit to the innocent nigerian audience.

there are more better days ahead.i foresee NS on CNN.

good piece,but u sound like an atheist.

This an introduction to good things that will come to NS,by the time we jump over to malachi,the whole wide world would be amazed.kudos jeff!go for the big one and win it for NS.We go pop enuf mmanya.

I write anytime am inspired,but rather chose night due to its quietness under the inflence of snacks or water.

I write anytime am inspiration,but rather chose night due its quietness under the inflence of snacks or water.

Quite horrorful.I pray none should be pounded by our lunatics politicians.

Abeg,if eni of u win,i just nid kai kai and bread to celebrate.

A writer doesn't need to be controversial in order to attract attention.What he or she needs is a well written story that should have good effect on the readers.

I have really learnt alot in NS.All the critics here have made my work improve.

If there should be a better editor,it is the writer.

I must confess,am a gay phobia,but this story got me thinking.Kudos!!