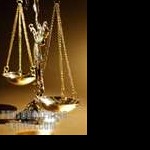 active 6 days, 20 hours ago

558points
Rank - Beginner
Hey guys thanks for corrections, @ xikay you know at times ur work might make perfect sense to you but others might point out one or two mistakes in dat same piece of work, I guess dats why we have editors like you, all d same il work on it. Thanks once more

If the rain from Heaven should fall can it wash away the pain? Pain of my people For many years we've heard your promises, none of which you fulfilled Now you come to me with sacks of Gold You want to buy my peoples vote We live in a time when persecution and perseverance serves [...]

@ bella nice piece of work,I think your theory of Vs should also apply to men. Of course we should at least have an atom of dignity

A big thank you to all for you corrections.am glad not because my work receives compliment but for the fact that the message I pass across is been understood I see change coming soon. By the story continues watch out for THE PHOTOGRAPH 2

I see walking men in this little Masterpiece Men moving in drizzling figures of Aliens Robotic creatures that beats my imagination All in this Photograph I hear footsteps Footsteps of men matching on waters I never knew the sound of waters to be that loud! Louder than empty barrels I see them rehearsing…… Rehearsing [...]

Today I lie on my bed and access the journey so far! It has taken us from somewhere to nowhere I weep and mourn for the agony of our comrades…… Our disciples whose bloods cry aloud for justice I feel the tears and grown of our Northern children I flip the pages of the [...]

thanks all @ Idoko & Xikay am glad to hear comments like yours, message in poetry are often buried for people with the mental ability of excavating them. BLACK AND PROUD advocates for change its THE CRY OF AN AFRICAN CHILD. not ???