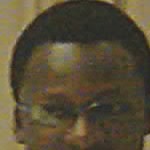 active 2 hours, 21 minutes ago
15points
Rank - Newbie
It is morning in Lagos! The roads that were moody at midnight have become gorged with unmoving vehicles…
View
It is morning in Lagos! The roads that were moody at midnight have become gorged with unmoving vehicles…

I'm afraid my child 'Addled for the Last' doesn't deserve this. Mind you, the elections we are all concerned abt require that we respect the opinion of the other man. @akbaba, i understand your concerns…. @xikay, I have long noted ur concerns too. I believe a work of fiction is like a creature, never perfect. It's [...]

@Remiroy, tx 4 da comment. Ur concern is noted!

I must especially thank you all for your comments. Xikay, jaywriter, akeem, lancaster, senimycin, akbaba and king koboko for your comments. The discourse has been exciting.

I must especially thank you all for your comments. Xikay, jaywriter, akeem, lancaster, senimycin, akbaba,

Xikay, thanks for the contribution. I'll appreciate you check on the structure once more…

Koboko, a cursory read of paragraph 5 should reveal the timelessness of the story. Worse in Nigeria, I'm sure meeting electoral officers, going through required protocols and going off to decide definitely require more than a few minutes, within which time the whether could change many times. You don't make fiction and life into Arithmetics!

The day for us to choose our governor. The downpour was sudden and so heavy that it stripped the streets of animals; the flood carried soaked posters that bore now-familiar faces of people, who had only recently come around, begging for votes. One bore the face of my ex-husband, Barr. Kofoworola, who was the gubernatorial [...]

Hmmm…now tiring. I got to confess that I'm not tech-savvy. I've been trying to publish a writing here and it's been proving difficult. Any help? But check first to be sure I haven't actually published it. At least, I'll be glad to have done the wrong thing.

A good capture, with a flash, if I were to describe your coverage with photographic terminology. Initially, I thought I was reporting the event because I was instantly able to relate to it. Big ups!

MAYBE, what is most important is not the thing in itself but rather our perception of it. This fact plays itself out in love, friendship, politics as well as business. MAYBE, ultimately life becomes what we make of it. MAYBE, in my estimation, is a good poem.