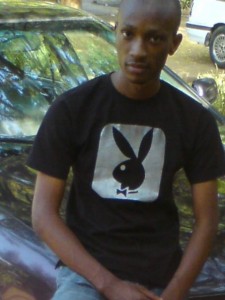 When and why did you begin writing?
My path towards writing began at a young age,i was an avid reader and read everything that came my way. I actually started writing in 1999 when i was in jss 3,my first attempt at writing was an incomplete horror novel which i still have till date. My voracious appetite for reading led me into writing,i was intrigued by the use of words,its beauty and how powerful they could be most especially in the art of poetry. My love for poetry and literature then led me to Shakespeare,wole soyinka and chinua Achebe. From then on,i decided to master the art of words and literature and use it as an instrument of change.
What inspires you to write ?
I am inspired by everything around me,the books i read,the people i meet,places i go and most especially personal experiences.
Do you have a specific writing style?
It would be a hard job classifying myself under a specific writing style because I am a versatile writer and every part of writing interests me.i write on everything,emphasis not being placed on how it is written but its essence and the what it seeks to impart.
Do you have a major theme that runs through most of your work?
A major theme that runs through most of my works is the power of change and liberation. I have gotten to a stage where i have learnt that words can change lives,nations and tame even the wildest of all beasts.
The power of words exceeds that of an arsenal of nuclear bombs.
So no matter how subtle,directly or indirectly,i always find a way to include the power of change and liberation in every piece i write.
What books have most influenced your life?
I have read many books ranging from spiritual, fascinating, educational, entertaining and sometimes absurd but The Bible still stands as the book that has influenced me the most. It has greatly helped me in every sphere of my life,to chart my way through the world and to be the person i am today. Songs of Solomon as a book in the Bible has always been my favorite chapter and it greatly influenced my love for poetry because of its poetic nature.
If you had to choose, which writer would you consider a mentor?
Chinua Achebe.
What books are you reading now ?
I am currently reading THE GREAT DEPRESSION,a collection of poems by a bosom friend Iverson Chuks.
Are there any new authors that have grasped your interest?
Yes,a whole lot of new authors both published and unpublished have grasped my interest. it makes me marvel how much talent abound in we Nigerians.i have also been privileged to read a lot of inspiring and creative works by brilliant writers on this website and some other forums. It gives me great hope for the future.
Is there anything you find particularly challenging in your writing?
Writing itself is a challenge and when i do write,i challenge myself to get better each day,to explore new territories,to do thorough research on any topic i have chosen to write on and to make the power of positive change reflect in every piece i write.That itself is an enormous challenge.
Who is your favorite author and what is it that really strikes you about their work?
My favorite author is master storyteller,revolutionary author,passionate poet Chinua Achebe. What strikes me the most about Chinua Achebe's work is how he used the groundbreaking story of Okonkwo in THINGS FALL APART to fundamentally change the role of African fiction into a tool of social,political analysis and psychological insight. I was also struck by how he used his writing to reflect Africa's struggle with colonialism to its victorious battle for independence powerfully demonstrated in books like NO LONGER AT EASE,ARROW OF GOD,A MAN OF THE PEOPLE and ANTHILL OF THE SAVANNAH as well as several other poetry books.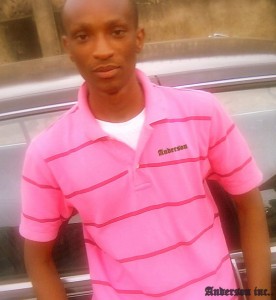 What do you think of the Nigerian publishing industry?
On the face of it,Nigeria has a vibrant but not effective publishing industry,i believe it has been let down by the almost non existent nature of a centralized distribution chain for books in the country.
On the positive side there is a renaissance with the new wave of talented writers,small scale publishers and marketers across the country,this gives me a sense of optimism and hope of a vibrant future for the publishing industry in Nigeria.
What comments do you have about the reading culture in the country?
The reading culture in Nigeria is currently in a sorry state because of the general lack of enthusiasm for reading that persists in the country due mostly to the influence of multimedia entertainment in our youths and the presence of poverty and under education,this makes reading and buying of books a far lesser priority.
Do you have anything specific that you want to say to your readers?
I just want to say a big thanks you and a heartfelt appreciation for reading and lending a hand when needed. I also want to say thank you to Naija Stories for giving me this wonderful opportunity.