Hello, and welcome to  NaijaStories.com, the premier destination for writers, readers and lovers of Nigerian literature. You can go direct to the Editor's Picks, Latest Stories, Join the Discussion Forums or Buy NS Books.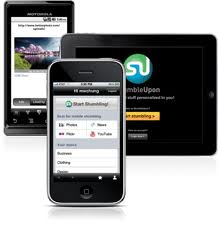 This is a dedicated mobile site and offers many features to help you enjoy your visit and use of NS while on the go. The user interface is stripped down but the content you love so much is still at your fingertips. It is faster and easier to read, rate and review, and you can also recommend and share your favorite stories without being registered or logged in.
To get the best out of the site however, including comments and community, you first need to register or log in. Once you have registered, you become a part of the community and can do many different things as follows:
- You can comment on the Latest Stories.
- You can view a list of groups to join, or you can start a group if you want to discuss a particular genre or a specific book by a Nigerian writer you enjoyed.
- You can participate in discussions in groups that have been created as above. If you prefer, you can create a sub-group or Forum topic to speed up the discussion. For more info on participating in forums, please go here: Participating in forums
- You can view and maintain your profile – to do that, make sure you are logged in. Then go to the top bar and click on 'My Account', then click on 'Profile' From within your profile page, you can change your avatar from here.
- You can add friends – to do that, go to the Members List section. Then click on the 'Add Friend' link next to the person you wish to add as a friend.
- You can update your status just like you do on Facebook and you can also send private messages to other members, and you can see all recent activity on the site.
- You can submit a contribution which can be a story, a poem, a review, an article on writing, your musings or memoirs. Contributions are bylined by the name the author chooses to be publicly known by on the site. We encourage you to add descriptive tags to your contributions so that readers can find other contributions you have submitted. To have your bio on all your contributions, fill in your dashboard profile.
By registering/logging in, you get points for participating in site activities. For example,
- Registering gives you 100 points; logging in daily gives you 5 points
- Submitting a story gives you 200 points; commenting on a story gives you 10 points
- You can use the points you get for uploading an avatar, making friends, sending messages and updating your status.
The more points you get, the higher your status on the site; in addition, if the site holds competitions or holds promotions, you may need to have a minimum number of points to take part in them. If you're just a reader and reviewer, you can also donate points to your favorite writers to let them know they are appreciated.
All these are just some of the great things you can do on Naija Stories. Feel free to discover more by clicking on the links around the site. And if you have any questions, please send a mail to admin@naijastories.com, or contact us by using the email link in the menu tab.
Thanks for visiting, and have fun reading and writing!