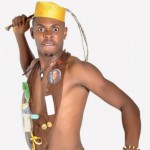 @koboko
active 3 weeks, 3 days ago
96315pts
Rank - Head Wordsmith
sultan and King kObOkO are now friends 3 weeks, 3 days ago

Myne, I've finally completed this story & published it o! Pls how do I display it here on NaijaStories?

The first time I made this statement in public was at Ukamaka Olisakwe's first book reading in Yaba Lagos Nigeria. You should've seen how all eyes were on me like I was some Tupac singing "All Eyes on Me" He he […]

He he he… Ogoski, I didn't know u had such a fuckin great sense of humour. *winks* And ur work's very well-written too. Wellest done bro

I luv it wen I read stories of luv breakin down boundaries btw classes, races & cultures. Ur use of humour is a plus too. Nice effort my broda. I go vote 4 u now now.

Scopeman and King kObOkO are now friends 2 years, 10 months ago

Myne and King kObOkO are now friends 2 years, 10 months ago

I met Ukamaka Olisakwe & Fred Nwonwu at Debonair Bookshop Yaba Lagos 2day o! She read 4rm her new book "Eyes of a Goddess"

Ukamaka is a goddess wallahi. I was hypnotized. I'm so jealous of her husband. […]

WORN NIGERIA

1914 to 2014
A hundred years of blood
A hundred bloods of war
A hundred wars of God
A hundred gods of man

How I wish
We were never mothered by English
We are Igbo
We are Yoruba
We are […]

King kObOkO replied to the forum topic Do you believe Nigeria must break up? in the group Current Affairs 2 years, 11 months ago

I know that this "Worn Nigeria" is unworkable & must surely break up soon.

I know that Britain created this country just for their own selfish economic benefit, without considering d many ethnic nations […]

King kObOkO joined the group Current Affairs 2 years, 11 months ago

I have often asked myself the same question in another form: Why are Africans in general and Nigerians in particular afraid of science fiction?

I must begin by categorically stating that I'm neither a scientist […]

Many have heard about this match. Some think it's an urban legend. Some think it's only a joke. But only few know the truth.

A long time ago, few months after the end of the Nigeria-Biafra war, the Military […]

Ah ah! *angry* How come no one is beggin me 2 release d Part 2 this story? Abi una no wan know wetin happen for 2nd Half? Una no wan know how d match end? *winks*

Tempt me 2 continue by donatin ur NS points now […]

King kObOkO posted an update in the group **SCIENCE FICTION** 3 years ago

@Emmanuella Nduonofit, I made u d administrator of dis group b4 leavin NS last yr. Why u reject am na? Abi Landlord no fit appoint Tenant as Caretaker again? Nawa 4 u o! *winks*

@Koboko, did you read carefully what @Admin and I discussed over 6 months ago, hm? Please read that posting carefully, word for word, for I won't repeat meself, and for goodness sake, stop *winking* at me. It makes you look mischievous, biko!!!

I repeat, John Ngene: Read my 6 months' entry right here with @Admin, abeg! I won't repeat again.