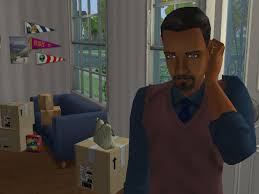 You had your bath with bucket full
of morning dew
She had hers, with late morning muddle
Hunger struck the fragile part of you;
swiftly she offered her milk,
And your hungry toddler suppled quick , quick.
Every night, on her bed like the mill
You snore
While she mellow on the perishing cold floor.
Sickness gnashed your teeth
Day and night,she  scoured the bush
looking to remedies , to make you fit.
Cold hit the room, you began the shiver
She heard your quiver, all she offered
was her only wrapper!
That night,you laid and slept in peace
But someone almost pneumonia
at 0 degree of point of freeze.
When you go to school,
It was in different pairs of glowing shoes
She went as usual to market , barefooted
with soles , badly bruised.
Dinner food for you was heap of
nourished food
Do you know she scampered the street,
scavenging leftovers in trash cans,all  round the hood?
You graced parties , with upmarket
clothes gotten from Mandilas
She shamed her august meetings, with
faded George, and her booth in usual tatters.
Your university admission , cum
Graduation, came on the platter
of her sweat
Remember she hawked' akara ', sweat blood
just for dreams to stood erect…
Old lady rots away in the village
Big boy sow wild oats , for  different
females
Last time she visited your  estate,
Her room was furnished out there -
outside your mansion gate.
you have  gone, gone again to see
important folk- time to jubilate!
AH! AH! AH!
 Don't you remember the tongue that
licked your wound?
What about the bowl of heap of food?
so soon, someone is dementia of
her stench, sweat, that gave the stretch.
Now  to your rich,
mama is suddenly the sucking witch
In just a twitch, she has suddenly turned
to a pool of ditch
Ah accursed! Ah accursed!
I fear for this road you tend
Ah ! I fear for your end.