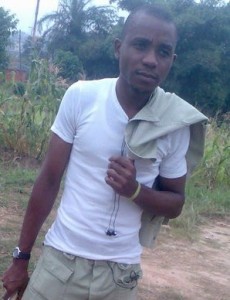 Our Featured Writer for the month of August is Jaywriter. His story, 'Seeing off Kisses' topped the Best of the Month board with the highest comments and views in the month of July. To read more of his stories click HERE. Enjoy the interview below.
_____
When and why did you begin writing?
I started writing about 2001. I met a girl while doing G. C E. in 1999 and another while doing WAEC in 2000. I had this huge crush on them. But no guts. Well, later in 2001 the guts came. Not guts to go look for the girls but guts to write down the feelings on a paper. I kept on hiding the papers until a close friend came across it one day. He said that I was writing poetry. I said I wasn't. He said I was. I said I wasn't. He dragged me to poetry club and that was it.
What inspires you to write?
Females. Think the muses are still around. There are a lot of descendants around us. Most of would be at least average writers if we knew.
Do you have a specific writing style?
My style is a little awkward, I guess. Unprofessional. Childish. Fun. But I always try to get a message across. I write what I will enjoy reading and hope someone like me will come across it somehow and enjoy it too.
Do you have a major theme that runs through most of your work?
Not really. Some people think love and sex. Think they're right. Relationships mostly though. Family, love, friendship and all that. Basically trying to explore how people relate.
What books have most influenced your (writing) life most?
'Death of a Salesman' by Arthur Miller, 'Ghosts' by Henrik Ibsen and Desire Under the Elms influenced me the most. I read these three plays about the same time and I think they really changed my writing style. 'This is Our Chance' by James Ene Henshaw, 'Fate of a Cockroach' by Telfik Al Hakim and 'Sizwe Bansi is Dead' by Athol Fugard also changed me a little. Shakespeare's comedies and poems also.
A couple of films have also influenced me too. Films like 'Million Dollar Baby', 'Gran Torino', 'Little Miss Sunshine', 'Scent of a Woman' and a whole lot others influenced me greatly.
If you had to choose, which writer would you consider a mentor?
I think Woody Allen or Paul Haggis. I'll go for Woody Allen.
What books are you reading now?
None really. I see myself more as a writer for the screen so I watch a whole lot of movies. I am yet to meet someone who has watched more movies than me. Not just movies but 'movies'.
Are there any new authors that have grasped your interest?
I consider Chimamanda Adichie new. So yea, Chimamanda
What are your current projects?
I have a couple of screenplays going through polishing. I am equally working on a few new ones. Normally, it takes me about six months to completely develop and write a screenplay. Somehow it means I will always be working on a screenplay forever. Maybe till I get into the industry and start writing one screenplay in two weeks. But for now, just working on some screenplays.
Do you see writing as a career?
Of course, most definitely as a screenwriter. Maybe as a playwright too. But my plays might not be good for publication but for productions mostly.
Is there anything you find particularly challenging in your writing?
I think right from my undergraduate days, my lecturers and classmates kept saying my works are always not very serious and straight. But this is what I enjoy. People might say Woody Allen is a geek. Cohen brothers too. But 'Oh Brother, Where Art Thou?' totally rocked for me. I look at these guys and I say to myself, just keep on doing what you are doing. Hopefully someone might say this is worth trying as an indie film or maybe I'll never have any real credits to my name.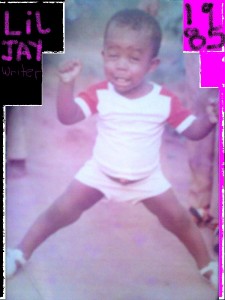 I would also like to describe things more in my scripts. My nursery and primary school had "action not words" as the school's motto. Maybe I have taken that a little bit too far. I honestly wish I could hone the descriptive skills in me if I actually have it. Describing a character, scene and actions more clearly. And not writing like Shakespeare who used simple stage directions but ended up writing a lot of classics.
In all, my works don't look too straight and serious. I don't describe actions, characters and scenes well enough.
Who is your favorite author and what is it that really strikes you about their work?
Chimamanda is my favorite author for now. I don't usually read novels a lot but when a novel keeps getting wonderful reviews, I usually try to read it. That was what happened with her. I read 'Half of a Yellow Sun' first. And then 'Purple Hibiscus'. Purple Hibiscus totally blew me away and made sweet sweet love to me. Kambili was a very wonderful and deep character surrounded by equally wonderful characters too. The part where the father kept kicking her yet she still held on tight to her grandfather's drawing, was really 'the' scene. I look at a blank television screen and I see that scene showing on that black screen. Even though 'Half of a Yellow Sun' is a great novel too, 'Purple Hibiscus' for me was better. Haven't read some of the other works I learnt she has. But Purple Hibiscus got me having a huge huge crush on Amanda and Kambili (hope she's real and older, lol).
On the film scene, Woody Allen and Paul Haggis. Woody Allen writes scripts that don't seem very serious and straight but clearly explores real deep issues.
And Paul Haggis wrote, among other film, 'Million Dollar Baby' which is one of my best films of all time. I love the characters played by Clint Eastwood and Hilary Swank. I like the bond they shared. They emotions they hid and displayed in the film. The twists and turns in the film. He has also written other films I really love.
What do you think of the Nigerian publishing industry?
Surely needs a lot of improvements. Literary agencies too. I think literary agencies link a talent to a publishing/production company. I keep wondering if we have any functioning literary agencies at all. Surely these things need to improve. Everyone can't make it as a writer but those with real talent should actually get the chance to be great writers. Publishing houses, literary agencies, talent management agencies and all that need to start functioning very well.
What comments do you have about the reading culture in the country?
Government should update the libraries. That is what I would say about that. Nigerians read a lot more now. Maybe not literature. I know most Nigerians read updates on Facebook or Sports newspapers or just the vacancy section in our dailies. People read a lot but surely not literature. I think the general reading culture is good. The quality of what is being read; I am not quite of that.
Do you have anything specific that you want to say to your readers?
I like to thank them and urge them to keep reading and keep correcting especially my friends at Naija Stories.
__________________________________________________________________________