One thing about an anthology of different contributors is the flowing stream of experiences you are provided with. When it comes to a collection of literary materials, you cannot be disappointed by the spring of synergy of creative efforts that are always a feature of such collection. I thought cooperative writing skill has reached its highest peak after reading African Roar months ago. Little did I know that more is always to be expected from works that are made of different writing prowess. 'A life in Full and other stories' is an anthology of 17 short stories. Five of the stories are of the ones shortlisted for 2010 Caine Prize for Short Stories. The remaining stories were written by fifteen writers from six different countries at the CDC Caine Prize African Writers' Workshop Stories 2010, held in Kenya.
SOME AT THE CDC WORKSHOP

A Life in Full – Jude Dibia (NIGERIA)
Mabel once loses it, but she has got children and family as her reward. In Jude Dibia's A Life in Full, Mabel seeks to live a fulfilled life in the lives of her children. Victor isn't ready to make the mistake his parents make by having them in stinking poverty. He wants to have a paradise of his own before settling down. Mabel, Victor's mother, is impatient to have her back carry her grandchildren. Jude Dibia tells a story that is familiar with the African setting in a refreshing way.
Soul Safari – Alnoor Amlani (KENYA)
In Soul Safari by Alnoor Amlani, the bitterness an unremitting love leave in its trail is well portrayed. If Adam had known that the safari he plans will turn out the way it does, perhaps, it would have remained a thing of his thought alone. Adam's safari never delivers on its purpose. His aim for the vacation is to have Zara accept his confession of love. Zara makes it clear without any pretence; she only wants them to stay as friends and nothing near lovers. Adam feels rejected but a little comforted when Zara finally observes that he is not delusional after all; he is just in love.
The Plantation – Ovo Adagha (NIGERIA)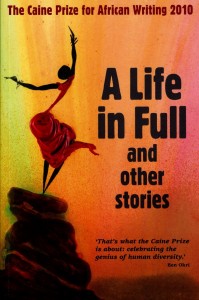 The grim stories of the crisis of oil spillage and pipeline vandalism, most especially in the Niger Delta, are no more news to us. The headlines of our newspapers are mostly made of them, the breaking news of TVs' reports have almost made us inured to them. You wouldn't think of how horrific it would sound and how terrific they could be at times when they are narrated with utmost details. Ovo Adagha uses the life of a family as a prism to reflect the highest effect of a marginalised region. In The Plantation, Namidi's pot of gold brings untold losses on many. His newly found riches become the graves of scores. He finds a leaking oil pipe in his farm and what follows are charred bodies caused by a greedy attempt to escape from poverty.
The Journey – Valerie Tagwire (ZIMBABWE)
Valerie Tagwire's The Journey portrays the pains of womanhood and the minus of marital bereavement. Shingai is left to survive on her own and provide for the upkeep of her two children after the death of her husband. Amai, her mother-in-law won't complement her effort because she has refused a share of her son's pension by Shingai. Shingai accedes to her friend's, Nellie, only option of survival – prostitution. On Fife Avenue is the spot where she takes her first step to plying her new trade. It is on Fife Avenue she unwillingly presents her body to buy safety from the police officer who asks for it as a bribe. On Fife Avenue she gets initiated into a venture she never dreams of ever doing….
David Thuo Show – Samuel Munene (KENYA)
Samuel Munene mixes humour with reality in The David Thuo Show. The first wrangle in the lives of the family in this story turns their house into a playground for cats and mice game. Everyone tries to best and ridicule the other. The TV becomes the companion of everyone during the first family fight. When the second squabble breaks out, the TV, which is the uniting point for the family is not available. The family later reunites after a new TV is bought and brought home.
Set Me Free – Clifford Chianga Oluoch (KENYA)

Set Me Free is very gripping and philosophical but yet revealing. The story is a reminder of how we have become wont to turning deaf ears to the evil our leaders bring with their rule. It reports, through fiction, the recklessness with which our leaders mortgage our future with their unbridled corrupt tendencies. David "the monster" Mavitas Mingi, a minister, loses once in an election after 20 years of occupying a ministerial office. This allows the ICC to publish his names amongst names that are associated with corruption. Jackie, his daughter, becomes the administrator of his ill-gotten wealth. His sudden misfortune snaps the last strap of life out of him. His sons, wife and family leave him amidst the time he is consumed by irrational thirst for people's wealth. Aside Jackie, he is left without no caring families and friends. Jerry and Joni, his two sons, feel cold towards him. The machine that sustains his breath is turned off and his soul is set free in ashes that he is cremated into.
Indigo – Molara Wood (NIGERIA)
Molara Wood's Indigo is a story of marital battle for fruitfulness. It is a fight of traditional belief against modern acceptance. Idera and Kolapo are childless because of their 'diplomatic lifestyle' of not having children in the early days of their marriage in order for them to attain full intimacy. This later becomes the odd they are forced by external influences to confront headlong. Rescue comes their way as Idera explores the roads the gods show her to finding healing to her bareness. En route home from a failed adventure to Abeokuta, Idera receives her healing at the indigo river that thirst for water takes her to.
Happy Ending – Stanley Kenani (MALAWI)
Stanley Onjeeani Kenani's Happy Ending is antithetical to the event it relays. One realises how pathetic it could be when mistrust is given a space to blossom in its fertility of irreversible ruin. Dama and Tithelepo are happy even though their relationship is without a child. They easily become the butts of people's jokes and main themes of stories at every gathering. Unbeknownst to Dama, Tithelepo, his wife, seeks a better solution to her childlessness. She finds a way out of this at the disposal of Abisalomu, the younger brother of Dama. Dama sniffs a betrayal of marital trust when he discovers a written love correspondence between Tithelepo and her lover. Dama takes revenge. Before he knows what help Abisalomu, Tithelepo's secret lover, is doing to their marriage by sleeping with Tithelepo to make her become a mother and Dama a father, the sword of vengeance has already been wielded. Abisalom dies atop Tithelepo rendering his 'help'. Tithelepo later becomes pregnant.
Mr Oliver – Mamle Kabu (GHANA)
In Mr Oliver, life is never equal, status is in classes. Mamle Kabu's story paints the horrible gap between the elites and the peasants, and how the least class are always at the mercy of the-have-alls. It is also how far covetousness can lead one to sometimes change personalities at unusual periods. The character whose life the story is narrated through remains unsatisfied in all material prosperity. She covets the kind of eyes Mr. Oliver, a mason who works for them, has. The abnormal attraction of Mr. Oliver's eyes makes her condescends to him in the way her social lifestyle wouldn't allow; she won't allow him to be paid below what is due to him, she is not at rest when Mr. Oliver is not paid for his service, she won't mind driving to the slummiest part of the town at the deadest time of the day to make sure Mr. Oliver is comforted. Not even Alex, her husband, will stop her from expressing her strange love for Mr. Oliver's eyes.
FEW FROM THE SHORTLIST OF 2010 CAINE PRIZE FOR SHORT STORIES
The Life of Worm – Ken Barris (SOUTH AFRICA)
In Ken Barris's The Life of Worm, a secured life is insecure in an over consciousness of security. The anatomy of a worm is a perfect imagery for the insecurity that the story's theme emphasises. No matter how protected a worm is made to be, its body, which can't withstand a lot of pressure is a threat to itself. Ken Barris's story is the too-secured life of a man who is always hunting for ways to be more protected. Everything poses risk to him– his dog, his neighbour's tree and storm.
Stickfighting Days – Olufemi Terry (SIERRA LEONE)
Stickfighting Days reveals the life of a scavenger – his struggle for relevance in the community of his kind, his fight for survival and food. The story repulses at the cruelty of power when it is without the provision for control and balances. Raul is a stick-fighter whose fury for vengeance leaves little room for him to reason well. The annulled fight he has with Markham fuels his thirst for blood the more. Nothing can stop him from becoming more fulfilling as a fighter than seeing that his new killing riposting skill is used against his arch opponent he wishes to take down – Markham. Salad, the judge, stops the fight between Raul and Markham again when the fight takes a turn away from the unwritten rules of the stick-fighting, and he becomes the victim of the anger that cannot be stopped.
MY SUBMISSION
One thing a collection of short story is known for is that it can be read from any part one decides to take the reading from; it can be from the middle to the front page, from the last story to the first or can be read in any order one deems comfortable. This allows one the opportunity to do away with story that leaves too much imperfection to be cordoned. Though I have always remained adamant to read an anthology of this kind of compilation in the way I'm used to reading novels, I was however forced and bored to read in this consistence by following the stories as they are in the content. Gill Schierhout's 'Invocations to the Dead' misuses flashback in its plot to create unnecessary padding in the story. Flashback is one good technique that easily turns a story into trash when it is injected to form links and nexus without allowing some breathing spaces; this only interjects the whole structure of the story. Gill Schierhout should see to this. She really needs to look into this for other submissions.
'Soulmates' by Alex Smith is one wonderful piece that shows good narratives at play in the way the different matters the author wishes to make known are revealed from the effects of a single conflict. Where Alex misses it is in not providing enough translations to carry the reader along with the foreign religious words of Latin that are in her story.
'Muzungu' as one of the stories comes out just too ordinary for me. Namwali Serpell never does enough in using her creativity well. Whenever one is telling a story that is over told, what affixes a reader's eyes to it is the manner through which it is narrated. Namwali Serpell should know that she is not the first writer to ever have written something on what the slavery blacks went through under the superiority of the racist whites, so many books are begging to be read on the internet and in the library which have corpus of resources along that line. What makes any story worth reading at all is not in its banality and dullness; creativity in narration and plotting does the task well.
It isn't surprising to know that Olufemi Terry's 'Stickfighting Days' stands amongst the other stories to cling the 2010 prize for Caine short stories. His attention to every minutia of narratives in his writing style is outstanding. The storyline of his short piece, Stickfighting Days, is not absorbing enough, but his fluid ability of bringing words to quickly form pictures in the imagination of the reader is sharp and quick.
• Despite all that has been said, 'A Life in Full and other stories' is a collection that is good picking up from the shelf to add to one's titles on the reading desk. It offers one the rare means to access different writing skills by variously experienced writers across one's boundary. Why not! Just pick it and read. It wouldn't hurt, you know, but rather expands your words-bank.
Related posts: