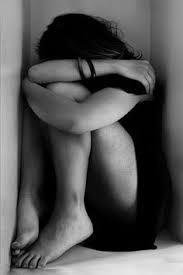 As the quadrennial festival of booth
beckons
Impostor sheep garb again,
Their beauteous wool
On many walls , laden and smearing
Are heaps of promises
In the air, rented are cluttered of jingles
clinging hard on the  drums
of innocent ears.
These days , darken by anxious
flies
Roving from pollen to pollen
In search of sham nectar , but
End up been the licked,the prey
To many raptors who feed
on green prints.
Then when you answer bemused
To myriads of honks
In contraption of a heart
You become a puppet
to four heads, with millions voices
Batting you around, like the
conjuring mystify of dubious hands.
As it beckons ,I answer bemused
to myriads of  deeper  honks,
But in convulsion
I beheld in one lane
The lap of the lost sheep
wedge ajar the mouth of
the man of the people,
Mounting our lofty tribune.
And the other , entourage
of jeeps , drove with trails of
fresh blood!
(The composer of the song wail
are the one aboard.)
So with the blunt, in my edge of fury
I whereupon shred my franchise
I shred it , piece by piece
I will never feed a beast, NEVER!
I let it be the sail
Paddling me on,
On this river of hope
I have savored from long ago
There, WHERE THE POWER OF LOVE
DEVOURS THE LOVE OF POWER
There, WHERE GIFT OF MEN ,
ERASE THE GIFT OF THE GAB
There, WHERE LEADERS OF TOMMORROW
ASCEND SERVICE,
AND NOT PAID BY LIPS.