When I read the works of some writers: their stories, their articles, their poems, even their comments on other writer's works, I feel that there is a line that they have crossed. A line I wonder if I too have to cross, before I can be counted among the proficient writers.
Their works are usually sprinkled with imagery that is gracefully expressive and romantically beautiful. It is imagery that has never come to my young, evolving mind. Imagery I wonder if I would ever be able to think of.
The words and phrases they use are so original and polished. Not a cliché to be found anywhere. No weak phrases or dull sentences. Even the slightest nuances are captivated in an entrancing picture. The similes and the metaphors, the allusions, the characterization…pure sophisticated creativity all through.
The general feeling of the writing is deep and one that leaves me dazed, after reading it in a trance-like stupor.  I get chills all the way down my back. And in my mind, there is an ovation so loud and reverential that I almost have tears in my eyes. I feel the strength of the writer's voice deep in the core of my being.
I look at the fine skilled writing, flowing so elegantly with that je ne sais quoi that makes it exceptional. It is clear no novice could write this way.
And then I look at my amateurish writing: blithe, happy, easy to read and by no means complex. My lines are somewhat predictable and the general tone of the writing leaves the reader in a jovial mood….maybe with a smile after reading it. My imagery is not so profound or thorough. It still stimulates the mental pictures in the reader's mind but I do not give it a poetic elegance. I probably do not know how to.
The theme of my writing is almost always something very relat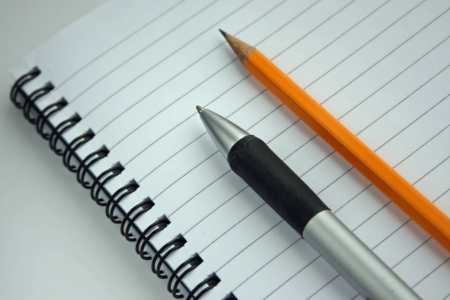 able hence my writing is not graced with that mysterious allure. It's easy-reading. No untouchable topics are broached. Am I a coward or is it just my style?
I sometimes find myself losing the battle against clichéd phrases as I tell myself there's nothing else that captures it better. Thesauri and dictionaries can hardly help me there.
I read all the writing tips and writing help books and they tell me to develop my characters before involving them in a story. Maybe I'm just lazy but I like my characters to find their own voice, have the life they can live best. They are born that moment my fingers touch the keyboard. Not a moment before. I try sometimes, oh yes I do. After all, what's the point of seeking advice I won't put to use. But the process seems unnatural to me. So I find myself with characters that can't decide if they have a best friend or not. Characters that sometimes don't know how old they are supposed to act. It's a shame, right?
I consider the writing of the aforementioned writers: complex, thought-provoking, awe-inspiring.
And mine: cheery, lively, light writing.
I compare the two.
And I wonder if I have to cross that line. I wonder if I ever will.