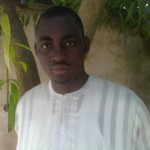 @newreign
active 5 years, 1 month ago
Fruit with dying stalk, unripe but threatening to fall, to be free but lost.
View
Nur'ayn (new reign) and Zazu are now friends 4 years, 3 months ago

I left. Drained what was left
Into gruesome history
I withdrew myself as I saw clouds
Leaving you to drench in rain, alone
I'm back to claim remains
Of battered age
Remove this field of repulsion
So you can […]

I hope she does arrive, soon.

"Out of stillness, song is born."

Excellent review. Just completed the book only two weeks ago. With 'Americanah Ko, Britico Ni' I was able to see things I overlooked while I read the book. Well done.

Hehehe! Just when you thought you had outwitted authority @Tai.

Thanks for stopping by @uzywhyte. I do believe being generous with spankings are necessary in raising kids…especially today.

I'm hoping there is or will be a sequel… I'd like to know if the protagonist accepted wholly his 'identity'

Good narrative by the way, well done.

@ufuomaotebele, just a little bit. I adore my two grandmothers who are now late.

@innoalifa, It delights me that you're loving this one oooooooooo!!!!!!!!!!!!!!!!!

Thanks @empresssewande. The thought didn't cross my mind… Maybe, just maybe

Thanks @Nalongo.
'Duette' exists in some dictionaries actually.