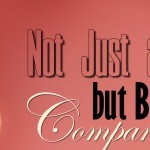 @iykewifey
active 7 years, 2 months ago
I'm not competing with anybody….If YOU get there before me Congratulations. Life is an Express road and OVERTAKING is allowed.
View
Little things that seem irrelevant do matter. @iykewifey, in your own little (and I must say, funny) way, you made a difference: bringing about the removal of the point-request feature. Congrats!

@iykewifey: Thanks a bunch. I am glad you like it.

Amor posted an update in the group Anything Goes 7 years, 11 months ago

This thread is for those who want to be published. Tell me WHY you do.
I'm simply curious, regarding the different reasons that people seek publication.

If you consider it a silly question, you might enjoy yourself more in another thread.

Personal satisfaction and pride, a sense of achievement. The feeling of being recognised, or of one's work being recognised. For me it's not about earning a living from it, though if it ever happens that would be nice (and I know that's a cliche). Also, I suppose it's a journey of learning, improving, of making mistakes, and publication is the…[Read more]

Not a silly question at all, @iykewifey, but it's better for you to post it as a new forum topic rather than as a group update if you want people to respond.

Go here: http://www.naijastories.com/forums – and click on 'New Topic'.