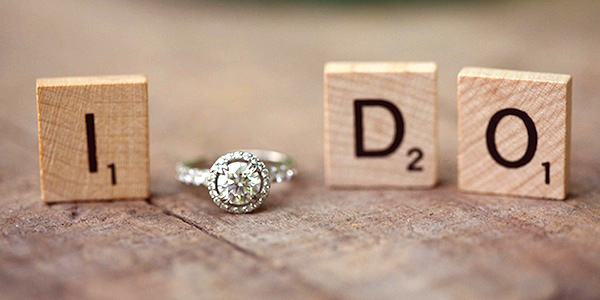 ***
There are three sides to every story.
The Truth
Dee glanced at his phone for the umpteenth time as he checked out the digital clock on its screen, tapping his feet on the marbled floor of the eatery as he usually did when he was pensive.
The digital clock read 15:30 and it was becoming very obvious that PLAN A would not be feasible.
'JY, What's up?' He asked his brother, as he spoke into the phone's receiver. 'Have you guys been able to take her out of that place?'
'No success yet bro, she insists on picking her certificate today.' The voice answered, clearly frustrated.
'Pearl can be stubborn sometimes. I'm sure she won't leave that ceremony until it ends,' Dee replied, unable to mask his disappointment. 'We might need to move to PLAN B'. He stated calmly as he listened to his brother grunt in agreement.
He watched the battery icon on his phone and the red border line indicating a low battery reminded him that he was running out of time to put his perfectly plotted proposal back to plan.
As a writer who loved to pay close attention to every detail in his stories, he had painstakingly planned out a plot for his proposal, starting as far back as a year ago.
He wanted a perfect story, the type that would have all the fluctuations of pure drama, where everything starts normally at first and then dips into sadness from a glitch of disappointment, before climbing right back up into the realms of pure ecstasy.
The type of story that leaves you smiling sheepishly and dabbing away at the teardrop clouding your vision. The 'all is well that ends well' kind of story.
The first piece of the puzzle was to get a perfect day for the proposal and even though the option of her birthday seemed like a good idea, it was way too cliche and ordinary for what he had in mind and so also was the option of a valentine proposal.
He wanted a day that would evoke beautiful memories and as he sieved through the options in his head, the light bulb in his mind turned on – February 13.
It was special not because it was the eve of valentine but because it fit into the plot of the story. It was on this day some years ago that she had agreed to become the love of his life, it was on this day she had said her first big yes.
The second piece of the puzzle was to get a perfect location for the proposal and even though he felt tempted to do it in a Chinese restaurant, there was only one place that was ever going to be perfect for his story; the place where he set eyes on her for the very first time -the entrance of the bank.
The next piece was a little more tricky as it was not something he could work out in the confines of his mind.
It was the piece of the puzzle that had to do with getting a perfect ring.
He didn't have any ideas in mind apart from the knowledge that Pearl -his girlfriend- did not fancy gold rings and as he scanned through the pages of the online jewelry shop, searching for the perfect ring for his story and skipping past gold rings, his heart connected with an emerald beauty wearing a diamond smile and sitting pretty on a sterling silver band.
It was the perfect fit for his story but he was not so sure what the perfect fit for his girlfriend was. He did not know her ring size.
'If you can send me a picture of her fingers I can help you with her ring size,' the jewelry consultant's voice boomed into his ears through the phone.
Dee's lips formed into a smile as he remembered the pranks he had to play to get Pearl to send him a picture of her fingers as he could not seem to get a picture in his phone that he was satisfied with. 'Yinka's wife wants to see the kind of manicure you have on, I'm sure she wants to do something similar,' he had said shamelessly into the phone, casting his friend's wife and his friend as characters in his big fat lie-story.
'Really? Are you serious?' Pearl had replied him, her voice betraying her surprise at such an awkward request. 'And what brought about that discussion.'
'Sweetheart I seriously don't know and I didn't ask,' Dee answered, uncomfortable with the interrogation. 'But I'm sure it's because they trust you'll have something moderate and pretty on,' he continued with a little bit of sweet talking. 'Quickly send it please, he just buzzed me again.'
Dee slipped out of his reverie as he tapped his right hand against his jacket just below his left breast pocket, to feel the bulge where the velvet case housing the size eight ring was safely tucked in.
He dragged himself up from his chair and made for the exit, bringing to an inglorious end the possible execution of a plan that he had invested so much resources in designing and a five hour wait for the love of his life.
As he settled into the back-seat of the taxi and headed towards the restaurant that was supposed to be the last scene in his 'PLAN A', he set his mind to work, making out sketches for a previously non-existent 'PLAN B'. He had spent so much time designing a perfect 'PLAN A' that he never thought he would be needing a 'PLAN B'.
*** *** ***
The ambiance of the restaurant was soothing and pleasant as love tunes cooed from invisible speakers.
Joe scanned the place with his eyes and the setting clearly reflected the season.
Waiters wearing a red, love themed uniform and rose flowers placed on every table helped to give the place an early valentine feel.
Across the table was a young couple who were spending more time whispering to themselves than attending to the plate of food in front of them.
The young man was going to propose to the lady, who so happened to be his sister and he wanted to catch the moment.
Dee had begged him to be part of the show and he certainly wasn't planning to miss any part of the drama.
'I'd like you to be there,' Dee had said to him over the phone. 'You know the very first day I saw your sis at the entrance of the bank at Oba Akran, you were there with her. I want to try and recreate that moment, only this time, you will not be standing in front of the bank with her but sitting in the front seat with her camera so that when the proposal begins, you can take shots of the moment. That's why I would like you to attend the graduation ceremony, so that you and JY can trick her down to the bank where I'd be waiting.'
Joe had obliged the request, listening to the role his character was supposed to play in this new serial his sister's writer boyfriend was cooking up.
He never imagined Dee to be such a romantic and up until some twenty minutes ago, he never considered that the usually cool, calm and collected guy could get so nervous.
Joe watched as his sister placed her hand over her face and he could feel something different about her looks. He tried to search her fingers for a ring but from the angle he was seated, it was extremely difficult to see her ring finger.
'I think he has done it,' JY said, finally taking a break from his meal. 'If only she knew what the original plan was.'
'Abi o,' Joe replied.
If only she knew.
He was a bit disappointed with himself for not being able to drag her out of the ceremony but it was not for lack of trying as it got to a point where out of frustration he had almost squealed, 'it's because Dee wants to propose to you today that I came, you think I don't have stuff doing than to come here and sit down in a boring ceremony that has over-shot its closing time by like three hours?'
Joe smiled. Thank God he kept his big mouth shut, as that revelation would have ruined whatever form of surprise and magic, Dee was trying to conjure.
*** *** ***
'I think he has done it,' JY said to Joe who was seemingly distracted by the activities on the table across them. 'If only she knew what the original plan was.' He continued as he placed the glass on the table.
'Abi o,' Joe replied and then some moments after, his face creased into a smile like someone who had just thought about something.
JY was glad his brother was putting a ring on it. Pearl was the kind of lady anyone would be glad to have as a sister -in-law and even though he frequently teased her about how lucky she was to have 'hooked' his brother, he knew it was actually the other way round. Dee was the lucky one.
The newly engaged couple rose up from their seats with the meal in one of the plates largely left untouched.
'And that?' Dee asked his fiancee as he watched her abandon her favourite meal.
Pearl shook her head. She was clearly not interested in her favourite meal anymore. 'I'll get them to package it,' she said softly.
Dee moved across tables to meet his brother and soon to be brother-in-law, both of whom had already risen to their feet in anticipation of their departure. 'We're doing 'PLAN A',' he announced as soon as he got to their table.
'What!!' The guys chorused.
'Please,' Dee whispered. 'She insists on having 'PLAN A' done.'
'So we go back to Oba Akran now?' JY asked, his eyes wide open in a mix of horror and surprise.
Dee nodded. 'So everybody reverts to their roles. You'll stop me at the petrol station, two blocks from the bank so I can walk up to the car, like it's in the original plan.'
'Okay,' JY grumbled, not appreciating the idea of driving back to Oba Akran when it was far much easier to drive home. He had been dreaming of rest as he sat down on the table waiting for his brother to signal their departure from the restaurant only to hear now that the journey was far from over. And to think that his character in the drama just played a waka pass role was all the more annoying. At-least Joe's character played photographer and got to capture the 'special moments' of the proposal, while his role was that of the pitiable driver who drove the girl to the entrance of the bank and stepped out to use the ATM while the drama of the proposal played out.
The group was quiet on the drive down to Oba Akran as the voice of the OAP on traffic radio seemed to fill the car.
JY kept his eyes focused on the relatively free road but he could not ignore the slow moving traffic on the return journey. It was not unusual to have such traffic by this time on Fridays, he just hoped it would have eased up on their way back. He peeped into the rear view mirror at Dee and Pearl who were snuggled in the back seat and engaging in inaudible chatter of some sorts. Their mouths were moving but he couldn't hear a word.
As he approached the FO petrol station, he could see Dee sit up properly and straightening his jacket, it was obvious he was ready to go.
He glanced sideways at Joe who had a mischievous grin playing on his lips as he fiddled with his sister's camera and he couldn't help but smile.
'I'll collect something at the Mr Biggs in the petrol station,' Dee said as they approached the petrol station.
'No wahala,' JY replied as he made a brief stop at the petrol station to allow his brother alight.
He looked into the rear view mirror to see his brother disappear into the eatery. He looked like someone going in for a serious meeting as his steps were brisk and business-like. 'Kai, woman don put my brother for work,' JY muttered under his breath as a smile curve formed on his face.
He turned into the parking area of Access bank, some three blocks away from the petrol station and eased the car to a halt just at the entrance of the bank. 'Please I'd like to use the ATM,' he said as he stepped out of the car, leaving the engine and the air condition running.
This was the script he was given to interpret and he was determined to give Al Pacino a run for his money –The Proposal starring; JY 'The driver'.
*** *** ***
Pearl wondered to herself what the plan was as JY stepped out of the car with the excuse of using the ATM.
At-least he had the courtesy of offering an excuse, she couldn't say that much for her boyfriend who had just exited the car without as much as a word of pre-information.
Yes, she had asked that a replay of the proposal be done as soon as Dee mentioned that the restaurant scene had been quickly thought up after she had stubbornly refused to make herself available for the first script, but she had not guessed that a replay would mean getting dumped in front of a bank.
She was alone in the car with her brother who had a mischievous grin on his face as he scanned through the pictures on her camera. As she opened her mouth to strike a conversation with him, the door of the car opened and the familiar scent of Dee's perfume filled the car as he slid in beside her.
'I'm very sorry boo,' Dee apologized as soon as he closed the door behind him, clasping her hands in his as she looked away in what resembled a feigned annoyance.
Dee pushed his phone into her hands and Pearl protested meekly as the device slid into her palms.
He drew her attention to the screen of the phone where the poem he had scripted for her was displayed.
As Pearl settled in to read the lines of the poem, she felt Dee's palms stroke her face gently as he plugged one piece of his earphones into her left ear, letting the voice of Lionel Richie as he sang Call It Love, seduce her.
She glanced at Dee and the look in his eyes started a fire deep inside of her. His eyes bore the look of one about to dig into an apple fruit -they were filled with so much desire.
She quickly retraced her eyes to the screen of the phone and began to read the poem. The first four lines of the poem, set her heart racing so fast that she was surprised that her chest had the strength to keep it in place.
The dots connected in one instant. Their song was playing at the very same spot that they had seen each other for the first time. She suddenly felt sweet all over like someone who had been injected with a dose of Oxytocin. Her belly swarmed with butterflies as she looked out of the window in an instant to appreciate Access bank for being the place where her love found access into her life.
She bit her lips softly as she tried to take in the beauty of the scenery. It was like a picture of love painted by none other than Pablo Picasso. As her eyes ran down to the last line of the poem, another round of poetry began, this time they were not written verses but spoken words.
'As our hearts beat to the same rhythm this moment, and our minds listen to the same music at the very same place where we first met, I believe there's no better time to make these two of us, same,' Dee said, as he went down on one knee, and slipped the ring that he had produced from the inner pocket of his jacket into her third finger.
It was the second time that he was doing that today, but as the flash of the camera shots lighted up the place, it felt like the first time.
Pearl looked away, hiding the drop of tear that was trickling down her face. She had fantasized about the day of her proposal but she never could have imagined the sweetness of the sensations she was presently feeling. It was simply indescribable. 'I love you,' she mouthed in a whisper.
'And I love you way more,' Dee replied.
Pearl smiled as the group had some fun at her expense, with JY and her brother leading the charge. They were taunting her about her refusal to leave the ceremony with them earlier in the day but that memory seemed like a distant past now as she felt the ring on her finger. She snuggled closer to Dee, her fiance, as he wrapped his arms around her. 'This is exactly how Plan A was supposed to look like, right?' She whispered into his ears.
'Yea,' Dee replied as he felt her body close to his heartbeat. The return traffic didn't look so scary now that they were in the thick of it. The traffic actually felt like part of the romance of the evening.
'Nothing missing?' Pearl probed.
Dee smiled, running his hand through her dreadlocks. He was not about to tell her that he had paid a bank security to hold up a cardboard paper with the sign, 'SAY YES!', by her side of the car window, so that she could see it immediately he asked her to marry him. The security had since closed from his shift and was not available to play his role and telling her about it would only serve to ruin the perfection of the evening.
'Nothing missing,' he answered as he planted a soft kiss on her lips to cap what already was a perfect evening as they made the journey not just to their homes, but on countdown avenue to the wedding proper, where they will live together –happily. ever. after.
"Never date a writer… She'll (He'll) write about things you have done to her (him) or things you never did for her (him)." – Alex Stephens (aideyarn).
***
Happily Ever After Land
—————–
Coming Soon
—————–—————–—————–
If You're Interested In A Writing Competition, I'd heartily Endorse This One –