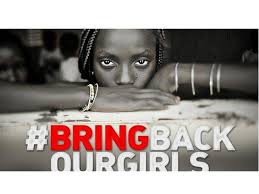 BOKO HARAM
Birthed in the 21st century,
A name to be reckoned with forcefully,
Even babies in the womb knows that you exist,
And when they step into this part of the world,
They are been prayed for "May you not be a victim of Boko-haram
And everyone says "Amen".
Both young and old never wish to encounter you.
You bring tears of agony on the faces of innocent people,
You claim that you are fighting against Western Education,
Yet the English you speak is an influence of western education.
I kind of wonder if most of what you are and what your group uses and enjoy does not have an influence of Western Education.
By the way, what are the benefits or positive contribution of being part of Boko-Haram?
You claim to do what pleases your maker,
Yet your Muslim counterparts rebuke you for your devilish act
What is the basis of your struggle?
What does your conscience tell you?
Don't you ever think of putting a smile on a person's face?
How do you define a dream of a great future?
Why do you mentor, indoctrinate, brainwash & train souls for destruction?
What do you call justice?
Is it the kidnapping of young girls for your own selfish gain?
If you claim to fight for the truth why cause untimely death for innocent souls?
Whatever it is that is your motive, politically, economically, socially etc
You will definitely become a history in this great nation, Nigeria.
It used to be;
Hitler of Germany,
Osama Biladen of Saudi Arabia,
And so many other horrible terrorist leaders.
They were the black sheep of the history of the world
Who threatened the peace of people.
So am asking you to repent or certainly
You will end up woefully and shamelessly
The death end of Muammar Ghadffi of Libya says it all.
And this great land, Nigeria which you want to tear apart
Will remain stronger, She survived Biafra, and that is to tell you that;
The wicked shall be cut off because there is God Ooooo!
There is God Oooooooo!
#bringbackourgilrs#