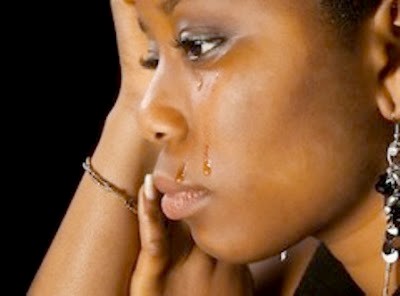 FRIDAY, MARCH 14th, 2014.
Ogba, Lagos.
9:00AM
Funmi felt a tightening around her mid-section, she clutched her tummy as she rolled on the bed. It felt like the twisting pain she normally experienced before and during her period, but pregnant women don't menstruate she thought to herself as the cramping sensations continued.
She had been feeling really uneasy and stressed out for the past few days, not just with having to travel from the police station to the VAW centre but with her mum's attitude and comments. 'After the meeting on saturday, at-least you can now register for your ante-natal sessions', she had said on thursday morning. She had thoroughly ignored her, preferring to concentrate on dressing up for school as she tidied up her make up. She was resuming school after about two weeks absence as she couldn't allow an investment of five years go to waste in its final lap. She would not give Bode the satisfaction of ruining her education. Life just had to continue.
She felt a warm wetness trickle down her left thigh amidst her wriggling on the bed that stirred her up to her feet. Blood? Her widened look seemed to ask as she hurried to the bathroom bent over. The pains that were sharp but intermittent were becoming more sustained with each passing second as she barely held out from screaming. She tossed up her night gown once inside the bathroom and watched as blood ran down her legs. 'Mum!' She called out, trying to restrain the panic in her voice as she saw some mucus looking substance in the discharge.
As alarmed and in pain as Funmi felt, she could also sense some tremors of excitement welling up in her, 'Mum!!' She groaned louder.
Mrs Badejo heard her daughter's call in the room, but wasn't sure she heard right. Funmi had limited their conversations since she opposed her abortion suggestion and had even grown formal with her dad whom she usually was closer to, after discovering that he was also hesitant to buy into her suggestion. The next call was a bit more desperate, prompting her to rise up quickly from her chair.
Dare drawn by the pace of his wife as she dashed past him and simply muttering Funmi when he asked if all was well, hurried after her as she headed to Funmi's room. 'What's the problem,' he kept asking as his wife hurried to answer the call.
The Badejos half walked and half ran into their daughter's room and their eyes were immediately drawn to the several patches of blood stains on the cream coloured vitrified floor finish leading to the bathroom. 'Funmi,' Mrs Badejo called out as she made for the bathroom with her husband in tow. She turned the knob of the bathroom door and the image of her daughter with clenched teeth, clutching at her tummy with bloodstains on the floor of the bathroom was enough to pass the message.
'Dear, hospital,' She said to her husband, whom had not gotten a chance to see what the matter was about.
'What's the matter?' Dare asked as he pulled his wife back to have a look at their daughter who was clasping her hands around her belly in pain. The look from his wife made him understand that this was better handled by women, 'Okay,' he said as he got out of the way, 'get her out, let me go get the car keys.'
Funmi looked at her parents in amusement as they fell over themselves to attend to her. If there was anything she was glad to hear, it was that they were taking her to the hospital.
*** *** ****** *** ****** *** *** *** *** *** ****** *** ****** *** *** ***
Isolo, Lagos.
11:30AM
Kunle Johnson was clearly agitated. He was tired of telling his wife that Lekan was not just his younger brother but a grown man who had a family of his own. 'I cannot force him to do what he doesn't want to do, he says he will not attend the meeting and I get it, or do you think I'm happy going to this meeting?' He asked his wife who remained silent. 'I haven't visited my friend in 2014 and my first visit is to go and start begging that he should pardon someone that he said raped his daughter?'
'That someone is your nephew,' his wife quipped, her face wearing a frown. She was obviously displeased by her husband's reluctance to help. 'And Bode said she was his girlfriend.'
Kunle Johnson eyeballed his wife.
Dunni walked into the discussion from school as her dad and mum engaged themselves, she had decided to leave school early so that she could avoid the usual traffic caused by those returning from work especially since she was free for the rest of the day.
'Young woman, you're welcome,' Kunle Johnson replied his daughter's greeting. 'Sit down,' he said, his tone of voice carrying with it a lot of authority.
'Aah! She won't even drop her bag?' his wife asked in protest.
'You will let me talk,' Kunle fired back, silencing his wife, before turning to Dunni. 'So what do you know about this Funmi's case that has gone as far as the police station, that my friend Umar had to call me?' Kunle asked his daughter, his eyes fully focused on the startled face in front of him. 'You are her friend and room-mate, are you not?'
'I am sir,' Dunni replied.
'Good, so go on.'
'I know they are friends,' Dunni continued.
'I'm not asking if they are friends, Funmi is pregnant and she says Bode raped her, while Bode insists, they were in a relationship. He actually uses you as his alibi, so young woman what do you have to say?'
Dunni removed the sling of her bag from off her shoulder as the weight was becoming too much for her to bear or maybe it was the pressure from the questions that her dad was throwing at her. 'Daddy, Funmi is a big girl and I wouldn't know if she went out or didn't go out with Bode, especially if she didn't want me to know, but I saw them together a couple of times,' Dunni replied, shifting very uncomfortably.
Kunle Johnson looked at his daughter, not one bit convinced by her response.
Dunni kept her gaze to the floor, fully aware that her dad was not satisfied by her reply to his question. Bode had called her to tell her of what his side of the story would be at the meeting and had advised that she corroborates his story, hence he needed her presence at the meeting. As usual, she had refused, as she couldn't imagine stabbing Funmi not just in the back but right into her heart.
'How do I look at her and lie to her face?' Dunni asked, more from confusion than anger.
'You don't need to look at her, fix your eyes on the ground,' Bode said impatiently, cutting the call.
If she couldn't convince her dad with her response, how then did she hope to convince everyone at the meeting with Funmi's eyes tearing down at her?
She raised up her head to catch her dad's gaze, while her mum concerned herself with the news on the TV even though she was very aware of the conversation between father and daughter.
'You can go,' Kunle said, preferring to save his words. 'I just hope you know that while it's a settlement meeting, you might end up being the centre of attraction tomorrow as you're the link between both parties.'
Dunni walked on towards her room not waiting to respond to her dad. If she had a choice, Funmi's house would be a no-no tomorrow – she dreaded just the mere thought of being in that meeting.
*** *** ****** *** ****** *** *** *** *** *** ****** *** ****** *** *** ***
Wempco Road, Lagos.
2:40PM
The doctor looked down at the papers in front of him and up at the eyes staring at him. 'What you experienced young lady is SAB, spontaneous abortion otherwise called miscarriage, erm…erm, I guess this is your first pregnancy?'
Funmi nodded.
'From the test carried out in the lab from the discharge, the miscarriage was caused by chromosomal abnormalities which is the usual cause of seventy to eighty percent of all miscarriages I've handled, erm…it's not something to panic about, we'll give you some drugs…' The doctor paused as he saw Mrs Badejo's hands go up in the air while almost singing the words, 'Thank you, thank you, thank you.'
Funmi watched in anger as her mum raised up her hands in an unnecessary display of drama. What hypocrisy.
'Is there a problem ma?' The doctor asked, his eyes running from Funmi's angry face to the contrasting ecstasy in her mother's eyes.
Funmi almost spat the words, she's happy that her grandchild died, in sarcasm, but held herself back at the very last minute. She had never insulted her mother before and she would not start now.
The ultrasound results say it was a complete miscarriage, but I would need you to take some drugs from the pharmacy… the doctor's voice trailed off as the thoughts in her mind became too noisy for her to hear him speak. She revelled in her good-luck, now she could concentrate on her strategy without the mighty distraction of a pregnancy. She was
confident that playing the video of the rape in the meeting would upset her parents, if not her mum, at-least her dad, so much so that the settlement meeting that her mum has now stylishly tagged it, would end up nothing short of a fighting meeting.
She pushed the track pad to the Media sign and tapped on it, she felt an urge to catch a glimpse of the video, it was her joker for the meeting, a video that she had not seen past the one minute, forty seventh second mark. She pushed the track pad past the Music and Pictures sign, allowing the highlight to rest on the Videos sign. As she tapped on the track pad to open up the section, she was roused by her mum calling her name. Funmi! Her mum called again, interrupting the procession and jolting her back to the realities of the doctor's office. She tapped the end call button and slipped the phone back into her pocket, settling into her chair to listen to the doctor continue his speech. She smiled as she thought of the shock she was planning to serve at the meeting tomorrow, in just about seventeen hours' time. At that moment, her eyes caught the staggering movement of the seconds' hand of the wall clock as it steadily traversed the face of the clock chopping off several seconds from the seventeen hours. The countdown to Bodecalypse had begun.