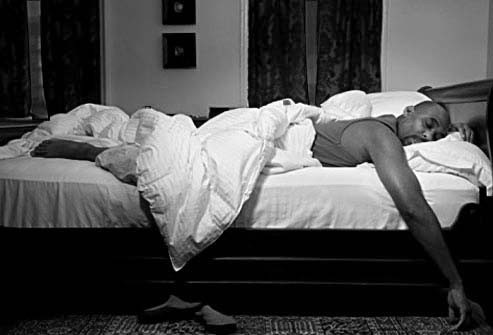 To everything there is a season, and a time to every purpose under the heaven: A time to be born, and a time to die; a time to plant, and a time to pluck that which is planted. We are gathered here today for one purpose, to pay our last respect to our dearly beloved brother, who passed away to the eternal glory. The Lord giveth, and the Lord taketh, who are we mere men to complain", the voice of the preacher, my father echoed from the pair of four eight years old cheap AHUJA speakers, with the fading inscription "DONATED BY THE JESUIT ARMY BAND 2001".
My father, dressed in his preacher's black, with white collar, his hair cropped low with grays spread around the front. The thin-rimmed recommended glasses completed his looks as he continued the funeral.
Solemnly, the tune "Oh When the Saints Go Marching On" can be heard in the background, barely above whispers.
My attention was drawn to the coffin. A couple of feet in front of the altar, between the two rows of pews, the coffin, made from brown mahogany and adorned with gold rod handle round it perimeter,  was placed on waist-high supports. The upper-half lid was propped open, but from my location, I don't have a view of who laid inside.
A thought flashed in my mind, "one day, people would gather like this, for my funeral. What would I be remembered for?"
Curiously, I stood up, and stepped forward to see the body inside of the coffin, and I saw myself, I mean my body, a physical replica of what looks exactly like me, lying down peacefully in the coffin. Then I turned around to look at the congregation, familiar faces weeping in grief, but nobody seem to notice me as I walked towards them.
Then it hit me like a blow, this is my funeral!!! How can this be? Immediately, the world around me blurred, I turned back towards the coffin, it seemed to my senses that I did not approach it, the coffin approached me, growing bigger and bigger in my sight.
I looked down at myself, my body, in the coffin, confused. Everything happening so fast I never had the chance to react, the eyes of the body in coffin opened, stared at me for a split seconds, and the hands reached out grabbing me by the neck, trying to choke me, I screamed out…"
I screamed back to reality, stricken with fear, and sweating profusely. I must have fallen asleep while watching TV. What a terrible dream to have, a more terrible way to usher in the New Year. I checked my time: 11:45p.m, enough time to end the year on positive note. I knelt down, and I said one of my most sincere prayers in my life, thanking God that it was only a dream… one thought kept nagging me:
"What if it was true…what would I be remembered for."
I reflected on the twenty five years I have spent in this world, and I felt there was nothing concrete that I would be remembered for.
>> 01/01 [12:05a.m – The new year]
Happy New Year!!! The beeping of my phone startled me. I picked it up to read the new message; it's from my mum,
"…wishing you 365 days of achievements and upliftment. Happy New Year!!! You are a blessing to your generation."
Mummy, she sure knows how to raise my spirit.
I decided that this year, I really have to change my ways for the better, and lead a life of substance and impact. I want to be a blessing to my generation. So what do I do? What would my New Year's Resolutions be?
Let me see….hmmm…
No more pointless arguments.
No more procrastination. I only have one life to live. Y.O.L.O
More spiritual consciousness. I must go to church at least once in a week.
Reduce the number of my girlfriends (to atleast 3).
Read a minimum of one developmental book per month – this is subject to review.
Remember my friends' birthdays, and at least send a text message or call the person (no just using the pictures as my blackberry DP).
then I remembered the movie I was watching before I slept off…
…"the diary of Bridget Jones" So, my seventh and finally resolution for the new year…
7. I must keep a diary for the year 2013. So help me God.
******
I dedicate it to everybody out there like me that religious make new year resolutions, only to go out of our ways to break each and everyone of them – only God knows why we keep doing it.Compliment of the season!