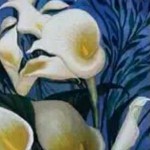 @sibbylwhyte
active 5 years, 5 months ago
The very words we say, unbeknownst to us makes a heart gay and brightens a day. 'Tis innocence… $ß.
View
Levuz and Bubbllinna are now friends 5 years, 11 months ago

namdi and Bubbllinna are now friends 5 years, 11 months ago

six and Bubbllinna are now friends 5 years, 11 months ago

I doubt I've met anyone who would leave a blackberry phone on the table when he/she has roommates and just go to sleep. Lotsa pips learnt their lessons like I am sure the MC did. @Kodeya your style is what I am […]

Different strokes for folks.
I didn't like the story, read like a yoruba movie I watched last week, but that one had more twists that were enjoyable. The story for me, was just there and I hated the MC because […]

I like this one. I didn't feel like it was overdone, and what makes it a winner for me is the tone, and off course, Fred the frigging fool. The writer sure expended more venom on Fred than the rat, which goes to […]

First off, I don't see a part two for this. Secondly, I hope IB trips on her wedding dress and gets a concussion that would put her brain in the right place and send her back to where she would be free. Thirdly, I […]

I enjoyed this a lot. I knew sucess was not a being esp. when I realized that dad and siblings used it too and she transferred its products to a computer, I got the jerk.
Interesting way you spun this. You sure […]

Hehe. It's the palindromes that got me. I like that you placed them in reverse at the end. Poor Paul, he would get a ready made family in the afterlife.
Well done, Emmanuel.

Beautiful, moving and smooth. Like Jumoke, I wish to read on and on this poetic offering of prose. I loved it from start to finish.
Well done, Ayo. $ß

Dear bunmiril.

Your letter was the funniest I got this season, and was most thoughtful. I always hoped that some lady would think of becoming my wife, you know it gets frightfully cold up here at the Artic. […]

That feeling that drives you bonkers…
You got something out and down at last, thy muse returneth to thee, Bee.
Well done.

I like the image of the devil jumping off her shoulders. I like that the story came out funny without trying too hard.
Well done, Shar. $ß.

I think it makes for a nice travelogue. My issue is that your title sets one up for a particular gist and then fails to deliver. Perhaps, spilling the beans on how you learnt your banga lesson would have helped. […]

This is lovely, and shows what Christmas really should be – of virtues being praticed. If only Christmases like this could always be found in our daily lives.
Well done, Ayo. Merry Christmas to you too.

It's a fucked up world she got herself into. She is dead and out of the way, who knows the two murderfuckers might assfuck in loving memory of her blasted foolish soul if they get back together. How messed up […]

Mother in law has come around, that leaves Del.
"I think if they were really 'think'ing of what…"
It may take a woman desperate to save her husband to find an overlooked evidence.
Well done, Mimi.

Ftw? The beginning was okay, and then you threw water in our faces after it all began.
Punctuations, spacing, dialogues, tense…everything is messed up and uninteresting save your opening paragraph. Why bother […]

Perhaps, the woman had faith that God or Satan would treat the man's fuck up, or she issued the threat just because, and fate decided to pitch in.
I call it 'just desserts', sorry that you and the rest had to […]

I don't know who to waste my pity on. I hope they stay alive.
Well done, Jazz.