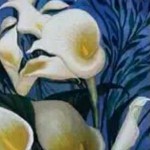 @sibbylwhyte
active 6 years, 7 months ago
The very words we say, unbeknownst to us makes a heart gay and brightens a day. 'Tis innocence… $ß.
View
This is good and sexy, Topaz. If you've got a good voice, read it out slowly just before you turn off the lights.

Check. It's effect and it's fruit should be 'its'.
Well done, Topaz. $ß.