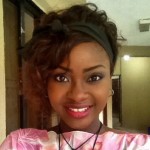 @scarlettgarnett
active 5 years, 6 months ago
Rate Instruction Exercises For All Quantities Of Play
View
Scarlett Garnett and iyandasdiary are now friends 5 years, 11 months ago

Thank you very much! @olajumoke I'm glad I was able to inspire such reminiscence. :)

Thank you! @kaymillion. Yes o, levels changed in the blink of an eye. That's the kind of testimony people pray hard for. :)

Thank you, @ kaycee. I'm so relieved that you're not asking for a sequel. I also think it's perfect this way. Her mother's reaction in the ending has communicated enough.

It is a short story @ mcsnol, and it doesn't have a sequel, I'm sorry. The end is simply about how the young girl was devastated to discover that she was pregnant; on the other hand, her mother was overjoyed. […]

I think the mother probably believed she was doing what was best for her daughter… Securing her future perhaps.Thank you for reading and commenting, @funpen

Thank you, @Rachel_Williams. Why do you think it needs more elaboration? I'm sorry, but, it isn't a series.

@namdi Thank you. No, it is not a series.

I just saw the drawing. Wow! You're no amateur. And charcoal is not an easy medium to work with (at least, from my experience) It's beautiful. I'll settle down and read and criticize the piece soon. Here's a link […]

Short, shallow breaths were all I could muster as my aching ribs suffered increasingly. My skin seemed to sear underneath the scratchy fabric of the tight, lacy corset I had donned earlier. Mummy had pulled […]

@funpen and @Ajenifuja_Adetokunbo, here is one my works as my profile picture. I wonder if there's a way to enlarge it… It's a lot clearer on my profile page though.