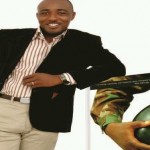 active 6 months, 3 weeks ago
3306pts
Rank - Junior Writer
I am so proud of you Samuel Okopi. I have followed the progress of your submissions on Naija Stories. You have done very well. Gentlemen and Ladies, I present to you Naija Finest Writer, Samuel Okopi aka […]

Oops… Congrats Okopi. You did it again. You know am proud of you ba? Awesome piece.

@Kaycee.Acknowledged. Will get back to you shortly. Rgds

@ Sunshine. Thanks so much. Its a honour. @ Kaycee. Signed, Sealed and Delivered! Let's have your email, will forward you an e-copy for your necessary action. Many thanks to Naija Stories Community. @Chemokopi […]

Great write up Femi. I like the plainess in your expressions. I see you really exhausted the depth of your deepest thoughts by holding nothing back, all expressed in real time too. It might not be an interesting […]

@Seun-Odukoya. Did I just hear JOS…? @tosynoshan. 'Phronesis' should not scare you. It simply means Practical Wisdom in Hebrew… For your question if I am in the military? Ask @Seun-odukoya.lol

Really had a great time. Every second was worth the while. The impact of NS Meet cannot be over-emphasised. I enjoyed myself…

Ok. I don show. Hello everyone. Missed all the proceedings. Been in and out of meetings. I had a great time at the MEET,it was an awesome experience to see the faces behind these great works- I am truly […]

I will be entering too. Wish us the best.

@bubbllinna,it appears you are showing emotions at the 'boys' issue. No vex o. What makes a man is not just the physical features… There is more to it…lol

Awesome! Tola this is an exceptional story and well told too. I enjoyed every bit of the 'transitions' and 'transactions' in the story. I have told you before… You know na? You just did it again. Weldone.