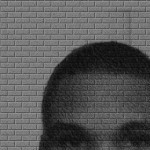 active 1 week, 5 days ago
7744pts
Rank - Writer
@Admin Hi! I just sent a piece to
Admin@naijastories.com
some minutes ago. It is an attachment in word doc format tittled "TERRY". I am a green horn on NS and I've been having some trouble putting my works up for publishing here via my phone. I'd like your help here with putting up this poem. The name is midas and you could tag the poem […]
View
I've read quite a lot of books that makes me feel jealous. I'd kill to write like that. Reading some pieces, I feel the exhilaration of a literary calling. I hate the authors for writing so darn well when it […]

It's not much of a spectacle from up here. My window, opened a crack from the second floor of my hostel block, creates a vent just enough to fill my nostrils with clean air, fresh and unalloyed and wash my face […]

Roses and petals

Do you begrudge bees humming on nectars?

Or the dancing moth to the flame?

E, these are habits hard to tame

Today, watch as the hands of time reach forth

Relieve memories from […]

Virginia Woolf's A Room Of One's Own…reads like one of those English essays that drip of wits and are paved with the concrete of wisdom. I'm taking lessons.

@kaycee:My altars get jealous when I tell. We have an understanding of confidence.

@ville: Certainly not fashionable. Thanks for reading.

@chemokopi: Thanks for the weighty endorsement. I appreciate it.
I pray you do not experience it too. I wouldn't, in a thousand lifetimes, have thought a toothache would bring me down to my knees too. The pain […]

What you see is what you get. Vintage kaycee!
I largely agree with you on this one. You handled consistency from every angle, and yea the magic is in that basket case of eccentricity.I'm yet to see/read of a […]

the dialogue is really good.
Well done!

My misgivings about the plot has been expressed. The story is good and like kaycee, I would have opted for an edgy, slam-dunk title.

I like the cadence of the narration

@xikay: Let's see if we can get this tribute to the Oval office
But…

Obama's hair unruffled?
Bro, am I missing something
All's well that ends well, I get
Many battles lay before the Kahuna, still
And […]

True, when it gets down to it, it's more of the heart than the musculature but sometimes bravado wins a fight before even the glove comes off.
Nice one!

A dip into the Biblical,many questions abound.
Nice.
"We're all sustenance for worms in the end".
Ain't we?
How grim
How true!

Nice try @shomyk.
I found these adjectives rather clumsy in context… impeccable steps, monumental gown.
Watch out for the tenses too. Here's one: "the seductive scent of her perfume as she advances towards me […]

An entertaining read. Nice.

Awww touching.
It feels even particularly so bcos I fancy myself to be in the know in some kinda way. The recurring tone of your longings is so apparent.
I have said it before so I'll just say it again for the […]

@kaycee: the poem reads more nostalgic than bemoaning to me. The lines bear profound reminisces.

Who can I blame for this dying flame???
I would have thought "rekindled" is the word.

Hmn , a voice to that sage's musing…. Brevity is the soul of wit indeed!

I like the potential of this poem. My interpretation of it would be about self-doubt and the many elements surrounding it.

Somebody sure got his just dessert!

I do not much feel this part.
It felt loose in some places. The transition between the polar voices of the character's thoughts wasn't really properly done. Then the […]

That first stanza …My personal favorite!

I'm glad to be here with all you wonderful people and it's good to have you back @sueddie

I'm laughing my head off here o . I was too entranced by the story to notice any flaws, if there's any.
Nice work here!