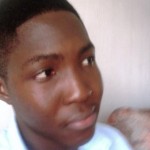 active 2 weeks, 4 days ago
43581pts
Rank - Head Wordsmith
@delaur, this is nice. Short and punchy. The message is clear.

Thanks for enjoying. I hope it's prophetic, but only positively. When the fire comes down from the mountain, I pray only the guilty are burned.

Mr Joel, @joel, welcome to NS!!! I'm honoured my poem is one of the first things you read and you like it. Thanks.

Fire on the mountain truly..

Oga @chemokopi, thanks for commenting. For me, the whole poem is one emotion.

Dry sticks

A forest prepared for conflagration

And how great the matter

The little spark will kindle

Petrol in our drinking water

How will we put out the fire

We will plunge

But […]

Oga Elenwoke, @raymond, it was high time you won something on this NS. I salute.

I think one of my favourite stories should have made it here though: Our Ram Is Haram…

Dr Akinsiku, I love this summary oh. Good job!

Honoured to be compared to Soyinka, tho I doubt that this poem even gets close to any of his work. But thanks for liking it. You are appreciated Oga…

This was a great interview Oga Engr @banky!!! Definitely going to check out Sue Grafton, she sounds interesting…

I like that word – 'Mirroric'!!! Thanks @ostar for liking this. You are appreciated.

I agree that the title doesn't really go with the poem.

I also agree that the poem is terrific work! Well done, @uwadinachi!!!!!

@chemokopi, thanks Oga. You are appreciated. Head has started swelling….lol

Is it really? But thanks for commenting, Oga @sontel

@chemokopi, the most annoying is that First Bank door … after standing in the queue for sooo long, then you enter and the foolish door doesn't open inside, the light refuses to change from red to […]

@admin, I apologize for the lateness (sorry sorry please pleassseee!!!!!) but just submitted my poem for the contest.
Is it too late yet?

Oga @xikay, this is nice, but not the best I've read from you. Love the topic though… we really need a poem about those annoying ATMs!!!!

Great! Applause, Mr Onyema.

Ah, NS! I need to organize myself and get back on here stat!!!

Yes oooo! Naija's got the prize again. Everyone sit up, write write write and let's keep it here till kingdom come!

Sorry @admin, couldn't get my story in shape in time for submission. Aargh.. that'll teach me to be so lazy. I need to learn how to stop procrastinating…

@admin, I'm wondering, for slow snailspeed coaches like me, is it too late to submit for the contest???? Pls reply…

Who told people that the forbidden fruit was an apple sef???? Na wa oo…

Anyhow, sistah @riowrites, nice one jare. U try small sha… lol!