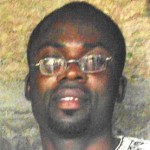 @elyone
active 1 year, 10 months ago
Just had an accident–a thought just struck me: How many times does a person who's born on February 29th celebrate their birthday in ten years? A: Ten times B: 2 times.
View
Myne and horpemiohtan are now friends 2 years, 7 months ago

Myne and mbajisampsonikenna are now friends 3 years, 9 months ago

Myne and KENwryTs are now friends 4 years, 7 months ago

Myne and Ibiso Nwachukwu are now friends 5 years, 6 months ago

Myne and tessadoghor are now friends 5 years, 7 months ago

Interesting start. But watch your punctuation.

Funny. But I don't know that the devil has so much power. When people can not control themselves, they blame the devil.

Lots of small and unnecessary mistakes. Please always read through your work a couple of times before posting.

The poem is somehow disjointed. I blame the forcing rhyme pattern.

Myne and emmanuel abasiubong are now friends 5 years, 10 months ago

Myne and Ono-Edosio are now friends 5 years, 11 months ago

You write very well. Great delivery. I can just imagine it being performed.

Still Going Strong. But please try to re-read and correct the glaring typos.

It was well arranged and had a good message too. Nice one.

Hyman has said it all. Please use words you really know the meaning of while writing. It's better to be simple and well understood than use big words and muddle up your story.

I loved the story too but was distracted by quite a number of typos.

Loose shoe lace or loosened not loosed.
as instead of has
and a few more.

I know this is the preliminary stages so there's more […]

Myne and doyen are now friends 6 years ago

Too preachy. You lost me.

This is going well, I'm really enjoying the suspense. Keep writing.