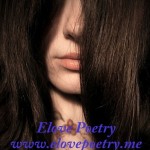 @elovepoetry
active 1 year, 1 month ago
Hello Good People, I am giving out an e-book copy of my noir fiction book Bachelorette Diaries:2012 to anyone willing to review it for me and post the review on their blogs. If interested kindly email me at
elovepoetry@live.com
Visit my website
http://elovepoetry.wordpress.com
for more. Regards, Yours Truly.
View
Hello Good People,

I am giving out an e-book copy of my noir fiction book Bachelorette Diaries:2012 to anyone willing to review it for me and post the review on their blogs.

If interested kindly email me at elovepoetry@live.com

Visit my website http://elovepoetry.wordpress.com for more.

Regards,
Yours Truly.

I like this. And I think I like this guy.

@Theo, It is neither a shot at Roman Catholic or the Blessed Virgin Mary but at individuals who join the Church for personal interests, blindly, and utterly confused.

And I am not sniggering at the 'Mother of […]

The plethora of styles you have used are wonderful, shows you thought through this poem. Nice one.

@ameenaedrees, thank you for your reading and commenting. It is such a sad state of our religions that people just get into them without interrogating the teachings, and that's my message.

You won't believe […]

Thank you @Chime221, you mean you are still underage?

Some language issues. Sounds like direct vernacular translation like …gotten STD. The right word for this I think should have been … contracted STD?

Nice story though.

Come on @luwizdrizzy, let it out. What sort of stupid things?

Thank you for your comment, and reading.

@praize, I get my inspiration to write this way from the life around me, the need to revoke vices while at the same time entertaining. I am not a serious literature person, and in the court of them serious […]

@Folakemi, you are right. There is always a choice, but do we really have it. Since we are born we are taught how to live, in the end our lives become what has been handed down to us over the years.