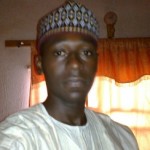 @danjuma
active 12 hours, 12 minutes ago
11815pts
Rank - Scribe
I've finally agreed not to be me but I've also decided not to be somebody I'm not.
View
Harun Ibraheem and Mamman Saba Mustapha are now friends 1 month ago

@folakemi. This is just as lovely as the piece you wrote for your daughter, now justice has been served. I envy your children.

@anakadrian. OMG, this feels just like me. Nice one, love it.

@ezeagwu. What I said is "I'm a muslim or to put it more accurately I was born a muslim" . You have to quote the sentence as a whole to understand its meaning. All I'm saying is that my parents been muslims the […]

@AMAD. This is truly a moving piece, I have never really given much thought to the physically impaired but reading this has opened my eyes and I know I must do more to make their lives better.

@THAPRINCE. Nice story, I like the end. It is really pathetic the way we sometimes attribute death to witches, wizards or enemies real or imagined. I believe death comes at its appointed time no more no less.

@BETHELBRILL. Hmmmmm I don't really know if this "prayer business" actually works. I'd rather hope and go for what I want than wait on a prayer. Nice poem sha.

@MEZZYADAMZ. Lovely and short piece. Some days are just like that dull and boring especially when you keep doing the same thing everyday.

@CHIME221. Very touching, sorrowful and heartfelt. May her soul be at rest and may her poems continue to remind us that though she is gone she still lives through her poetry.

@CHIME221. Are you sure you are not in my head?, cos its like you are speaking my mind.
If you ever find that perfect and unbiased God abeg let me know so I can at least say that I truly believe in something.

@stanfuto. Funny piece, made me remember my pimple fighting days when I was younger.

@STANFUTO. Nice one. I feel like being the devils advocate so my advice to the character in this piece is to carry on enjoy it while it last remember all work and no play makes you a dull boy.

@Chime221. Thank you, its always comforting to find like minded people.

@luwizdrizzy. Thanks.
Sorry about the insults you got I feel you.
I'm almost as lost as you as per the virgins in heaven. The funny thing about that believe is the fact they keep talking about female virgins. […]

@AMAD. You are right we all know Rome was not build in a day, if we all exercise patience I'm sure PMB will be able to turn things right for all of us.

@HAFSAH18. I like this you really did justice to the W in woman.

@OBIINK. Lovely piece I guess the man is your grandfather, he must mean a lot you.

@Chime221. I truly love this poem it reflects the thoughts that run through my head whenever I think about God and the world. Excellent piece.

@SUNNYDEMAJESTY. This poem truly paints a poetic picture of Nigeria as it started and as it is today. I'm from the north but I see truth in your words.