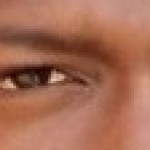 Hahaha, my brother, steal if you want o! No wahala, it's all good man. Well done.

Hahaha..@sibbylwhyte, you mean the sensual kind?

Beautiful ending. As always, you deliver a vivid and well described story too.

I like that typos were almost absent and that the story was crafted for fluid reading.

Still, if I may, I should say I have a […]

I am just loving this series. Lovely character, this Oyin. Well done. Beautiful and fluid writing.

This is nice. But kiss with eye dey make blood rush? Hehehe…Many things to try. Lol.

This is an absolutely fantastic review. I haven't read the book but I have heard good things about it. This review is scholarly and can stand as creative non-fiction. Well done.

I really enjoyed this! I harvested a bundle of laughs too. I like this MC, walahi!

Well done.

It's a nice story, and the fast pace was thrilling. But I think you let the pacing get in the way of the story. This should have been a great story had some of the points @Funmi-F highlighted been addressed while […]

Nice poems. The Bargain and Evil abroad are my favourites.

Cool poems. But I don't like the excessive rhymes, which I feel were forced in some places. . Well done.

Genevieve is one of my favourite Nollywood actresses. She can act! You really tried putting together this list. Well done.

I enjoyed this, especially because it was well written. I laughed hard at some points. Introspective.

What I particularly enjoyed about this was the conversational tone. Very well delivered, that.

A most unforgettable book. One of my most loved books of all time.

I was completely immersed in this. You used words to capture the timeless allure of romantic attraction.

This is so beautiful.

hehehe…

I feel like this poem served it's purpose. First, I see it as a satire: that is the poem mocks what many have come to understand to be the definitive tag of the African woman. But in doing so, it also […]

Yeah @layrite. That's definitely a yes. Nice one.

Yeniee! ! ! ! ! ! ! ! ! ! ! ! !

Wonderful.

Ha! That girl is in trouble o. Even the names of the demons would scare anyone. Lol. You write well; I see you are conscious of grammar.

Still, I have several problems with this. First, I think that there is […]

These dating manuals eh? Lol. It's interesting to read through the discussion this post has birthed.

You write well. Well done.

That crossing the bridge of sanity is what I am afraid of in this world you describe. Well done.

Awwww…this kind woman na im we dey find jare. Beautiful on the outside and inside.

Nice one.

Ha! Hmmm! Henn! Ok o…!

Now what do I say? Nice of you, sunshine. Golden words on a white plate. I ate them and loved them.

I enjoyed this story. I agree with @TolaO, and align somewhat with @kurannenbaaki. Yeah, the first part wasn't fluid: some sentences weren't properly constructed and some details where either not necessary or not […]

Hehehe…some interplanetary war brewing. I am enjoying the tale. We are rooting for Enestera and her queen, Myna! Kakai be warned!

Nice one.

So on point! Very nice and insightful article, and I found the quotes thought-provoking. Reading aloud is a proven winner in toolkit of a writer.

Lots of stuff to take away from here. Thanks for this. Well done.

Hehehe…na you be oga o! Now that clarification on the letter and banana matter makes it more convincing.

You know that I know that you are a good writer. That is the most important thing. Well done.

'Eh, eh, brreutifful girrll. Come sit here I want toooo tell you something. My spriti tells me you arrr my wife.'

Very original and well crafted line.

Mee, I have a somewhat different perspective from […]

But then, I have just seen that it is a first part.