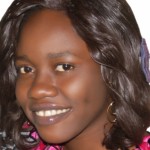 @basseyperfecta
active 3 months ago
3555pts
Rank - Junior Writer
yeah, I'm also beginning to fall in love with NS!
View
Perfecta Bassey and Casey Imafidon are now friends 1 week, 3 days ago

Perfecta Bassey and ash the dream are now friends 5 months, 4 weeks ago

Perfecta Bassey and Ebiere are now friends 6 months, 3 weeks ago

@brownieowolabi, thanks for supplying me with this new yoruba vocab 'Akudaya'. thanks for reading too.

Perfecta Bassey and thenaijaseer are now friends 10 months, 3 weeks ago

@nicolebassey, hahahaha! hope you did'nt read it at night! lol. by the way, i love the fact that we share the same surname.

yeah, I assumed it was just a tale and dint let it spoil my day. kudos again

@olajumoke; lol! its still broad day light, don't be scared. thanks a lot for reading.

@kaycee, I guess this is the beginning of a witch-hunt. I should have read the hand writing on the wall that said 'stay away from this guy'. Your comment is insulting! I have a freedom to express myself and I do […]

There are some punctuations and spelling errors in my comment, I pray you don't mind. I would not have bothered to add this comment, but I am kind of allergic to speaking poor english. (not to say that I dont […]

wow! looks like a really cool outing. but i think there was too much of competition and less of what i expected, like discussions on writing in nigeria, have you noticed that there is almost no market for novels […]

I am really wondering if anyone can be good enough to 'help' you, when you are so much better than every one else.

alright, didnt read earlier parts. good one.

wow, if @kaycee, says you are good, then you are really good. however, at the begining of the story, there was no reference to where the characters were having the conversation. was it in the sitting room? or […]

@kaycee, alright, now this is a bit of a relaxing and encouraging way to say 'improve!'.

@kaycee, we are here to write and learn. I personally have no qualms with being corrected, but you sound so like 'hey! you newbies, pack up your bags of never-good-enough writing and disappear from this site!' its […]

@kaycee, Kaycee! how can you be so rude? so what are we? nothing to write home about? well you are kaycee, the guy thats always on the neck of the newbies, impossible to please, so I'm not surprised.

I laughed and learned and laughed and learned. this is really educative! love it!