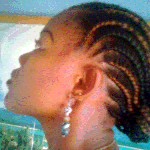 @babyada
active 4 years, 2 months ago
I don't care about anything anymore. I don't want to. Life's much easier that way.
View
Eletrika joined the group Prizes,Awards & Other Fun Stuff 4 years, 2 months ago

I knew I didn't love him anymore.

The only man that genuinely loved me. Or, rather, acted it out so well.

Adinoyi.

From the way my shoulders slouched on sighting his beautiful face at my gate, and my […]

Afro'werey'. I'v missed your works. Really. This got me laughing oh!

Well done.

Congrats Osita. More ink. It's not easy at all. Especially when it's a traditional story. It requires so much.

Well done.

So many comments. Kai! Such a sad story. Well done, Chemo, you tried well.

Well done. I enjoyed your story.

*in Jonathan's voice* Sibblyyyy, ah…my good friend! Where have you been?

Yeah. I didn't want it to be vaccine cos it would require the virus itself, and then, her blood wouldn't drop on a specimen in error […]

Why na? This could have ended in a much more interesting way. I was hoping to read some wafi english. All the same, well done.

Interesting story. I like it.

If you say so. I know I'm no good editor for myself. I keep getting better. Thanks for reading, and stopping by.

A drop of sweat that hung down Chika's wet chin fell off it and onto one of the glass slides placed on the white cabinet she was working on. Definitely, with the way she had her attention buried in the specimen […]

Okay. We've heard. Thanks.

Interesting. You got me. I was thinking something was wrong initially.

Well done. And yeah, there is also inconsistency in your use of tenses.

@kaycee, I've never actuali been away. And, it's admin's site naa. Abi na my own?

@admin, what's with your site? Comment posting wahala again. It aint good at all. I'm tired of posting comment on this post which has refused to show.