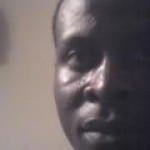 @babalolaibisola
active 3 months, 3 weeks ago
Babalola Ibisola VABI and Bola are now friends 5 years, 11 months ago

@innoalifa, thanks for reading, and for the observation.

Wen you see a great master in the act,
He will arrange you and set you up
Like the trees on the kings boulevard
Make you set like the corn seed
Until your whole body are made ready
Your lips swollen and […]

A castle or a cottage

I may build one to completion

Or not so complete

In the home town of my birth

for a holi-day

a summer rest

Completed or not

A size may matter

But if in […]

Mood is like a piece of clothing, wear different but lovely ones and the world will take that as a norm. Clad yourself for many days in a single piece, it becomes an aberration.

 


Milky honey is a delight
In the morning I may gulp a litre
And as oft as I may wish
bitter gall my choice may be.

In your world, its the birds that fly
Where I am, its the snails that soar
More than […]

@empresssewande, many thanks for reading thru.
The concluding parts are already up, thanks.

Babalola Ibisola VABI and Daniel Nwachukwu are now friends 6 years, 3 months ago

Babalola Ibisola VABI joined the group Opinionated Stories 6 years, 4 months ago

Olumide Akinola and Babalola Ibisola VABI are now friends 6 years, 4 months ago

Cyndy Ernest and Babalola Ibisola VABI are now friends 6 years, 4 months ago

@wordsfromuyi, this is a nice read, riding . . . on the wing of a snow white dove!

Dominic Ohai and Babalola Ibisola VABI are now friends 6 years, 4 months ago

@chemokopi, this is a classic that clearly classify the sorry sorrowful story in the land?

There truly exist some pains that makes you not only struggle with pen, but equally dry you of ink till you wish you […]

@bookworm, many thanks for reading and for leaving a comment.

Give to me what I may choose

Render not to me what you will

Let my will to thee be given

And not just thy will on me exerted

For even if I chose to die

I wish my will my crest to […]

Very true, @khadijahmuhammad. But then, where the head is there the body abides.
Thank you for reading and leaving your comment.