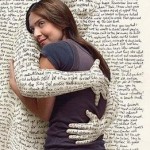 Public Group
active 1 week, 4 days ago
As writers, reading is one of our best tools. We need to read voraciously. Thankfully we are in a group where there is plenty of writing to be devoured FREELY, let's make good use of this DATA BANK by reading and commenting on stories we read.
To take part in the NS reading club discussions, click FORUM below to start a new topic. Welcome!
NaijaStories Reading Club
Oh bother! No topics were found here!