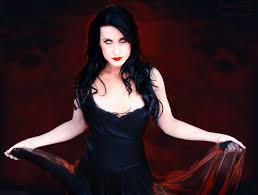 My name is Agbo. I neither live in the town of Lagun, nor do I live in Ibadan. I am Agboola Joseph, a fresh bachelor who lives by himself, in one of the coolest parts of Lagos state. Been "independent" has been a childhood dream. In fact, since I was 13, I had  dreamt of being a king in my kingdom in many of my childhood fantasy. I thought higher education would afford me the latitude I  had craved for ,very soon; unfortunately,the university couldn't afford me the freedom I wanted. My homey made sure I spent all my undergraduate years with a close relative family that live at the nose of my school. So when I finally made it on my own, it was as if I got an indelible writings on the book of life!
I live in Gbagada, Lanre Awolokun estate precisely. You can also call me Mr lucky, as far as am concern I have never been hit with any life's ferocious missile. I have a comfortable job, I can afford many luxuries ,of life,for myself. I am as fit as a fiddle, to crown it all I have a very strong bond to crown it all I have a very strong bond with my Creator-almighty God.
My whole life is a triangle made up of my job, home and my place of worship, and everything was going the way I had planned, until an intruder walked into my life. It was Satan – yes, devil. She strolled into my compound one evening with sinuous movement, and everything about me never remained the same anymore-She upsets my apple cart, not sooner as she entered!
My first meeting with Satan had been a decade ago, when dad, while I sat on his laps, flicked the pages of the Bible story book he held me with a subtle grip, with his right hand and his right hand patting my back gently. He showed me the picture of this horrible creature, who look so gory! I hated him, even before I learn his name. I can still recall vividly as he told all worst atrocities of his. I still hear his emphatic tone, saying: "never allow Satan into your life, never give Satan an iota of space in your life."
I had thought this heinous figure, had never seen me as a prey all these years, until she remembers my abode, and came haunting in my resident. he was fully prepared, Satan came with his luggage, and moved into my resident, armed to the teeth , with  the best machinations he will use to capture me, whenever my guard is loose. Had I not seen enough many of his machination , but it seems this fruit of knowledge of good and bad, wouldn't stop tempting my eyes.
Satan came at exactly 2:30pm, I was in the living room, seeing one of my favourite sport programs on my flat screen TV The cloth of my window is always left open, when I am indoors, obviously for security reasons. As my eyes quickly caught Satan as she walked in, WHAT! I jolted out of my sofa;paralyzed with fear. Adlib, I recited the available psalms that came to hear, in defense.Who opened the gate for her? the tenants in the other duplex had just moved out, two weeks ago. so how? Did Satan disappear? I jumped up and clung to the burglar proof, my eyes intently fixed on her moving soul.
Her eye lashes stood firm, in somehow unnatural way. Her face looked eerie, like those creatures from other planets in adventure movies.
Then I began to stroll a bit down the line, this time it was as if Satan wanted me to see her very well too. As she telepathic stood fixed at a place, feigning she was probing the duplex that sit firm in front of her. Her countenance wears a bewildered look as she scanned back and forth the premises, her owlish eye , probing its nooks and cranny. She got this big tits that made me drool instantly. I lost my sense of feelings, my skin temperature drastically fell. The pair of trousers on her, hug her figure so well that I was left with nothing to imagine.
Satan finally delved her right hand into the handbag that hung in her left hand. She brought something out – it was her phone. As she spoke, her tiny voice sound so seductive that I felt I should go meet her immediately, and have carnal knowledge of her ASAP. This time my member had grown into an immeasurable size…
Two weeks have passed, before I found out from the landlord that Satan will be my new tenant. He told me her name was Agness, and we will share nothing together except the prepaid meter we'll both share for power supply. THEN I REALIZED SATAN IS HERE TO STAY.
I went on 2 weeks dry fasting and serious prayers, seeking for the blotting out of the gross sin Satan had made me committed. I couldn't believe myself, she could make me commit fornication with my eyes, so easily. My conscience prey on my mind, and I just felt like gouging my eyes and strip off my heart, for conspiring in leading me astray.I remembered how easily I could have fallen in the snare of that filthy thing. Many scriptures, scourge and scolded me inside, like:…"No fornicator will inherit God's kingdom"…"your body is a temple of Christ", and so on… I HAD BEEN
A VIRGIN both in spirit and soul until that day. Oh my gosh, am I not giving Satan an iota of chance?
If I must flee from Satan, my feet must always wear their spikes. So I changed my work routines, spending more time at work, even when  it requires me doing unnecessary things after work, which my colleagues, soon noticed as it was unusual for me. each time  I  from work , or I'm at home, I made sure, my door is well locked and all windows covered. I don't give any trace of me being at home, except there is a power supply interruption, which made it unavoidable for me to switch on the generator.
This Satan does nothing but to go to who knows? and return in the early morning, honking at the gate, till I became irritated by both the honks and her persistent calls. As soon as the gate opened, I mechanically turned my back and stomped back with my eyes knitted and ears muffled by my palms.
I hated all my  conversations with her , it's always like you are negotiating with a harlot.
She has a way of twirling her hair and this her coquette look… plus she is always frugal with her dress ,as if she prefers her nakedness. It was not long, I concluded on being responsible for paying of the prepaid card, So it will put an end to all of our future conversations.  even , with that, the greetings from her became more intense. When I feign deaf or not seeing her, and sometimes I just  resorted with a nod reply.
How on earth will Satan has her bathroom, but still chose to bathed at night, naked at the back of my window. The day I saw her in her birthday suit, from one of those  silly back yard bathings, I can't lie, she was well chiseled! You won't even know this is Satan. It got me looking on moronic, and even when our eyes met, Satan wasn't ashamed. That was when I confirmed her identity! Satan, who has one mission to ruin my life.
Satan has many vices too, she is a chain smoker and a dipsomaniac.
And not sooner, she started bringing in many of her male demons home that really pissed me off! The moans were terrible at night, while they call out different styles for each other. They will put on lewd songs and accompanied it by sultry music blazing out of their speaker. I wondered without number, how soon it would take them to turn here( the house we both share) into their den.
I took further actions, by closing down one side of the house I occupied, and moved to the other part of the duplex, so my only route would be through the back gate. I don't want to ever see her again, and it has been in my prayers that she wanders out of the house anytime soon!.
One night it rained heavily, it was so much that it looked like heaven's bank had busted forth. I had come back from work, earlier than usual, so I could lock myself indoors. However, when I got to the gate, I met it locked. I wondered who would have done this. As expected,
I should share this part of the house with myself-alone. I took a turn around to use the main gate, as the pelting rain hitting my vehicle so hard. The gathering waters soon are forming flood, it would be dangerous to resort to sleep in the vehicle here.
I had hardly knocked the gate, before I had a rushing footsteps rushing in to open it, so I went back into the vehicle,and in a twitch of an eye I had seen a free road to ride on my vehicle. As soon as I came out of my vehicle, I heard a clarion call , coming from her corner. " Pastor, pastor! Plus, I had waited here for you to return; please I need your help. As the unstopping rain beats me on, I wondered inanely what help would I have to give to her? what's mine with Satan? intuitively, I heeded the call, and I realized she wanted me to help her break down her front door, as she has lost a bunch a key in one of her drinking bouts.One part of me also warned me to stop, wait, I had never entered her room before, with this weather, is this not a sinner? that could entrap me and wipe my name forever from the book of life?
It took only my soft kick, and the door became widely open before us. I began to wonder, why she wouldn't have done this herself; unfortunately, as I turned back in angst, the lock fell and hit my heel. The sharp pain struck my spine that I fell flat on the ground. She quickly rushed to me to give me a helping hand.  Every touch caused my veins to thunder, her palms were tender than the fluffy sky. "let me get you the balm please", she said. I don't even know what to say, as she quickly dashed in.The bending had dragged her trouser down a little, so I was given a show of a robust, bouncing anus, staring at me as she walked in.
As she applied the lotion on my ankle, the feelings inside me, were ineffable. In perishing cold, I began to sweat profusely. Beads of perspiration, crowned my empty skull.
I didn't get myself, as she crouched and caresses my back, suddenly, her boobs popped out of her slovenly blouse. Then she asked me, subtly, this time no pastor, "AGBOOLA are you sure you don't want anything?" At this my daddy's cell rang a bell in my head. " Don't give Satan an iota of chance in your life"
I jumped and ran out, shouting:"Satan be gone! Satan be gone!" I didn't even bother to turn back to look her reaction, and read the look on her.
For two weeks I couldn't  sleep at home. I requested a quarter in my office, pending I get a new house.
I had gone home that day to get me some few things, as I sneaked in through the back gate, the my phone rang . It was the caretaker, who had called to tell me the greatest news of my life that: Satan was gone! Satan had moved out, and he had called to remind me to come pick up new keys to the house, as he customarily does when someone newly moves out of the house. I also learned later from him that she moved out in frustration, wanting her money refunded, even that will cost her a splash of the original amount.  She stated that she can never live with me. In her words,our spirit can't work together! Yes, she was right, we can't just work.
I also learned that she is a stripteaser, reason she watched movies and smoke all day and resume for her night duty work, at night, and come back in the early hours with her usual male demons, who want further services. Finally the heavens answered my prayers, Satan was gone, and that would save me the stress of moving out. But don't you think I got an inner Satan too?