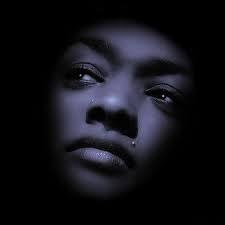 The House Wife
Happy Married Life (25th November 1997)
Wife: Honey I want to work.
Husband: Not now dear stay home and relax for a while, or am I not man enough to meet the needs of the home?
Wife: Honey I want to further my education.
Husband: No dear all those girls in school don't have respect for people, they are proud and foolish and I don't want you to be like them. I love you.
Wife: Honey, I want to learn a trade, so that someday I would own a something big too.
Husband: What is the duty of a woman? Is it not to sit home and take care of the house and the children? You don't need it.
1st born, 2nd born, 3rd born, 4th born, 5th born, 6th born.
20 years later
Wife: Honey, Chikodi needs to get a new uniform, Tonto is sick and the doctor said that we need N5000 to carry out a test, Ifeoma needs some money to pay for her final exams in school and the deadline is next week, and the food stuffs is finished, there is nothing left in the store.
Husband: ooo! leave me jooor, give me this give me that, don't you ever use your initiative to do something and help the family? Do you want to kill me? Go out and see what your mates are doing some are even the breadwinner of their homes, you are here bothering me with all your mountainous needs. (He hissed)
Wife: (shocked) mountainous needs….(she echoed). I have always done what you asked me to do, when I try to let you understand some things you shun me off like am a dullard.
Husband: are u not? How many times have you raised any intelligent idea to help this family?
Wife: I said that I wanted to learn a trade so many times, you did not allow me, I wanted to further my studies, you did not allow me, and you said that we should focus on the children.
Husband: you are a selfish woman, was those request not about you only. She goat. (he insulted her and hissed)
Wife: (trying to express herself in a gentle manner) When I told you about what I learn t from the maternity center about birth control, you did not listen to me, you accused me of infidelity, and you said it is only a wife who is cheating on her husbands that did such things.
Husband: (speaking with all pride) I am your husband and you should not deny me of what belongs to me. Don't you ever learn?
Wife: (feeling sad) You had sexual intercourse with me almost every day in my life since I got married to you. Days when I did not want it you forced your way through; you raped me, something I could never tell anybody because of the shame. You were the cause of three miscarriages that I had after you beat me mercilessly like I was thief.
Husband: (talking with no sign of sympathy) I am the head of the family and I can do and will do what pleases me. After all am I not the one providing the money you spend recklessly?
Wife: (not minding the tone of his speech) for almost a year I skipped my breakfast so that the kids would have something to take to school. I don't get to wear new dresses like my counterparts just because the kids needed to be clothed first.
I had to leave the women village association because I could not meet up with the contributions. I used the money to pay off your debt on the car you bought.
Husband: As a wife you ought to support your husband and take care of the kids, that was why I married you, so what's your problem?
Wife: (standing and looking at her husband) you never see anything good in me, and you are not taking care of me. Yet your car was never empty of petrol, you wore beautiful dresses and look good , you went to occasions without me because I was looking like your mother's age –group. You are been fed well in the house, to fast was never in your dictionary. I guess you enjoyed the pounded yam and ofensala soup. My problems and needs are more than the material things you give to me but they are never your concern. Every ideas I bring to you, you turn it against me that I am controlling you.
Husband: (a bit calmed) so what initiative or idea do you have to make the situation better?
Wife: (she walked back to take a seat facing her husband) Anyway my initiative directed me to poison the whole family since there seems to be no solution,and it is my own way of taking a revenge, hahahaha, it sounds foolish right? and for all the times you cheated on me too, well I don't care about your dreams and achievements so in the nest 15-20 minutes every one of us will be before the creator .As a matter of fact today is our 17th anniversary, meet me in heaven for further celebrations. (She held her tummy tight and began to scream for help)
The end