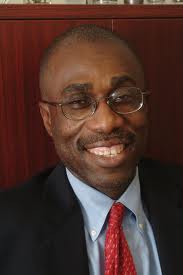 – I am against self-publishing. I am yet to read a self-published book that was not awful on many levels. If you can't submit your work to review, don't publish. Having said, that I understand why many Nigerian authors self-publish. Many Nigerian "publishing houses" are merely stapling machines. They are allergic to professional editors.
– What I think is criminal is that some required text books in Nigerian classrooms are self-published, never saw an editor. And people wonder why our educational system is in shambles. Child abuse.
– It is great that the Internet and social media have democratized and demystified the writing life; however many "writers" should be readers. To write well, you must be a good reader. Many writers should not be writing…
– Sometimes, reputable publishers are intimidated by big names. Professor Wole Soyinka's new book, "Of Africa" should never have been published. It is quite simply awful.
– It is a great time to be alive if you are into African literature. Some really good stuff out there. But I worry that publishing is killing our literature. In the case of Nigeria, we need to brainstorm ways of investing in serious publishing houses. Ideas anyone?
– No book published in Nigeria deserves the $100,000 NLNG Prize, none. N100,000 perhaps. Nothing against the writers. I mostly blame the sad state of publishing.
– At this stage in Nigeria's literary development, the Nigerian government should partner with institutions like the NLNG to build a real publishing house. The NLNG should restructure its financial investment in Nigerian literature to accommodate this urgent need.
– Nigeria's $100K NLNG Prize for literature continues to grow in stature and prestige and should be applauded for invigorating the arts. However, money is not everything.The $10K Caine Prize is more prestigious. Why?
– The elephant in the room. If the "African writer" does not escape to the West, nothing, absolutely nothing will come of his or her writing. It is the sad truth. Africa is hell for writers.
– African literature. Honest conversations. We must ask why, after Achebe, Ngugi, Soyinka, we are left with the remnants of good publishing…
– African literature! In the 21st century, the stories of Africa are still being being vetted by the West. There is no excuse for this shame.
– I have no apologies for asking the question, why the trajectory of African literature is predetermined by the rich West. I ask again. Why? In the 21st century, why is our literature still beholden to the West? Why are our best writers still stooges of the West's eclectic avuncular taste?
– Professor Chinua Achebe reminds us of the East African proverb: Until the lion tells his story, the hunt will always be glorified by the hunter. African writers, chew on this…
_________
Editor's Note – These comments by Ikhide generated quite some discussion on Facebook recently. What are your thoughts?
At writingprogress.com you can find more information about writing tips and help provided by writers.