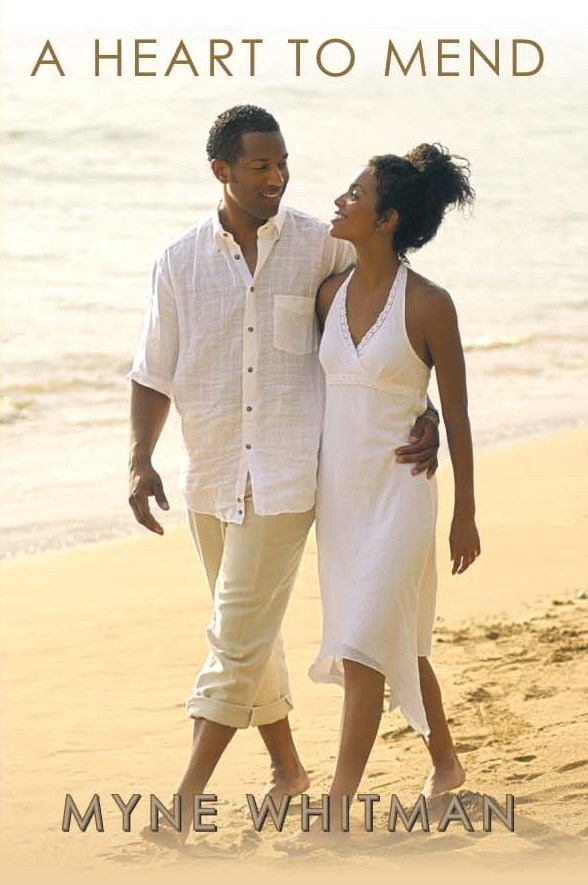 A great book to me is one that can capture my imagination and keep me captivated, A heart to mend did just that. With 21 chapters, 215 pages, 73477 words (excluding the front matter and back matter), A heart to mend isn't just all love and romance, but serious business. For a graduate of Applied Biology and Public Health, Myne Whitman really did her homework on this one. The board room discussions and the AGM speeches were coherent and Wall street standard. The use of locations in Lagos and my familiarity with stocks "politics" made the book very graphic for me. The sensual "scenes" were top-notch. Lines like;
"and the sight of her long straight legs and
slim ankles in high heels under the short skirt robbed him of breath. She
had a slight sway in her step, and her hips moved in a hypnotic rhythm." (Page 20)
really got me smiling.
I wished the book had ended in chapter 12…..a happy ending but alas, the story had only began.  A story of love, fear, hate, deceit, forgiveness and triumph.  A heart to mend has taught me many lessons, but the greatest lesson I have learnt is that true love is in the giving of it.
"Oh Gladys, I promise." He whispered. "You're the gift that keeps giving." (Page 211)
Oh, how i want a Gladys-like lady in my life. I am currently searching and i know i will find her. And when i do….. This is what will happen.
"He kissed her reverently. "I love you with all my heart,
Gladys. We'll be together always."
"I love you too Edward, always and forever." (Page 212)
A heart to mend; A romance novel like no other…quasi-hypnotic!
N.B: Nollywood could use an insightful love story such as this for a change.lol
Comments
comments