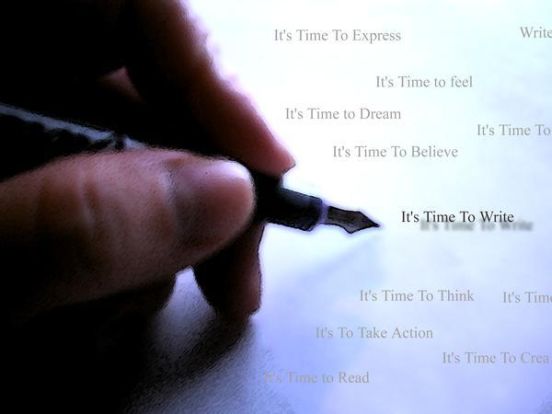 Ever read some books and wish you were blessed with a magical writing skill from above? I have always found myself in that position countless times, albeit am fascinated by the works of some authors. Bringing out a story that has been locked in my brain, suppressed by my fear of failure I finally gathered strength and courage to pour out those ideas I have conceived. If writing is a gift from above, why are my not sure whether am endowed with such mystical power or gift to write? The answer is simple-FEAR!!i just read an article on NS and I rated it perfect just to see a comment about the lack of enough 'grammatical coherence' in the article!! If such an article is being criticised what will happen to a naïve and unprofessional young dream writer like me?Would mine be able to gather a single positive comment?
However, after months of deliberation, I embarked on a soul searching journey into the mystical world of writing. The ability to turn an idea into a hilarious, lovely and sometimes funny story kept ringing in my head. I have written stuff before though, but I have never attempted to put up my work online and be commended or lashed before, I decided to face this challenge with desired gusto and bravado, I picked up my pen and did penned down some few lines, they looked more like sulci and fissures, having failed to satisfy my zealous appetite for writing I picked up my phone to do what I always do at spare time-Chat, and a friend of mine told me how proud she felt after reading one of my articles in a magazine, I was confused is she being sincere? Or is it like those days that mummy will always tell me that my drawings(or is it sketches) were lovely? I decided to forward it to my lecturer without my name on it, he said the article was straight and full of life!!! Finally I said to myself, let the writing begin!!
I capriciously felt I should do more writing and less talking, having navigated the stratum of the writing kingdom, I can proudly say am ready to pour out those ideas of mine without fear or favour. I thank NS for this opportunity and I hope I will not disappoint you guys when I start writing.Cheers!!
Comments
comments