Obinwanne writes on his Naijastories profile, "I wield a mighty sword and slay dragons in my real life. Sitting in the office and having meetings all day, that's just an illusion created by Babylon to keep me in check…" and that already gives you a glimpse of his personality. Last month, his story Infatuation swept aside the gender curtain that tries to insist there is no love lost between couples in marriages. The post was shared widely on Facebook and Twitter by readers who loved the twist and now has over 850 views. You can read his other works HERE and it was our pleasure to find out more about Obinwanne in the following interview. Enjoy…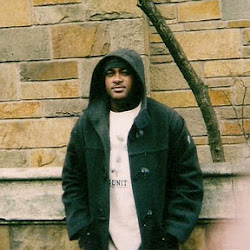 How do you feel being featured?
Wow! Seriously? I was half dreading the day this might happen because I actually don't like the spotlight very much, but I told myself not to worry because why would they ever want to feature me? Guess I spoke too soon! Not that I don't appreciate it, though, don't get me wrong. 10,000 points! Soso mu?
OK, here goes.
When and why did you begin writing?
Started writing as a child, but never finished anything. There're probably 10 or 15 unfinished novels from my childhood lying around my parents' house. Why did I write? No idea, to be honest. I just did.
What inspired you to write Infatuation, and your writing in general?
Laughs. Infatuation. I'm still shocked by the number of views. Women and romance. Na wa o. I wrote it because the conventional wisdom in Nigeria seems to be that all men cheat and aren't that attracted to their wives. I was begging to differ. Also, I was looking to comment on the fact that some men find natural hair more attractive than all that fake stuff; a fact that most women find very difficult to believe.
Which is your favorite genre?
Anything that rings true. I'm fond of Sci-fi, sha.
Do you have a specific writing style?
No. I just try to be as realistic as possible in the interactions between the characters. If a line in the conversation doesn't sound to me like what the character would say or do in real life, I take it out or rewrite it.
Do you have a major theme that runs through most of your work?
All my characters have native names. And are mostly Igbo.
What books have most influenced your life and or writing, the most?
Basically everything I've ever read, from Enid Blyton to Cyprian Ekwensi.
What books are you reading now?
Voice of America by E. C. Osondu, Unfair Advantage by Robert T. Kiyosaki, and The Time Machine by H.G. Wells.
Are there any new authors that have grasped your interest? What is it that really strikes you about their work?
I love some of the authors on Naijastories! Kaycee, Raymond, and Howudey, to name a few. Boys are not smiling! What strikes me? They're bloody good, that's what!
What are your current projects? Any goals for 2012?
Classified. Level 22. Joke. It's all work-related, anyway. Nothing interesting, from a literary point of view.
Do you see writing as a career?
It's more of a fantasy, to be honest. To write for a living. I'm not brave enough.
Can you share a little about your writing with us?
I'm already doing that! On Naijastories! The stories speak for themselves. I hope.
Is there anything you find particularly challenging in your writing?
Finishing. That's why short stories are like a life jacket to me.
Who is your favorite author? Do you have a writing mentor?
Changes every couple of months. There are a couple of African writers I'm quite fond of, but I suspect it's them I like, not necessarily their work. Not to take anything away from their work…
No, I don't have a mentor. Maybe someone at Naijastories would like to volunteer?
What do you think of the Nigerian publishing industry?
Don't know much about it, to be honest. I've heard of Farafina. That's about it. Sorry!
What comments do you have about the reading culture in the country?
I think it's grossly underestimated. And misjudged. For example, most people looking at me would most likely assume I probably don't read much, let alone write. And they'd be wrong, obviously.
Do you have anything specific that you want to say to your readers?
As per this Infatuation sef, who are you all?!! Where did all those views come from? In general, just… thanks for reading.

Answer the following
Ice cream or chocolate?
Most definitely ice cream. Can't stand chocolate.
Football or Basketball?
Football for sure.
Ebook or paperbacks?
Ebook.
Salty or sweet?
Depends.
Beach or mountains?
Is this a trick question? Beach of course!
Phone call or textmessage?
Text. I'm an antisocial bastard.
Early bird or night owl?
Night owl. Nosferatu, in fact.
Dog or cat?
Dawg all the way.
Messy or neat?
Messy for two days, tidy on the third day. Then it all gets messy again. Vicious circle.
Heroes or Villains?
Depends on who's judging, doesn't it?